How flip phones have evolved, from Y2K to 2023
With flip phones having a nostalgia-driven renaissance, we're looking back at how the classic Y2K-era design has changed over the years.
1996: Motorola StarTAC
One of the first ever flip phones, 1996's StarTAC was immensely popular, with more than 60 million units sold worldwide. That's despite it closely resembling the communicator used by Captain Kirk and co in Star Trek, only being able to receive (and not send) text messages, and costing $1,000 on release. But hey, it was used by the cast of Clueless – which definitely made it worth the money.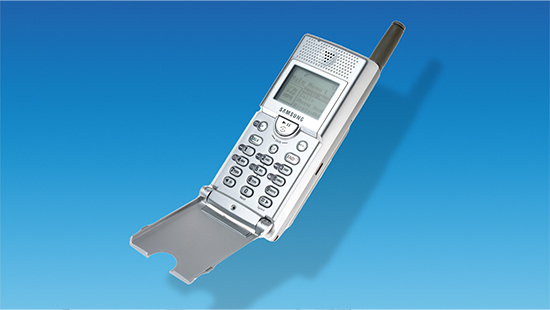 2000: Samsung SPH-M100
Also known as the Samsung Uproar, this nifty silver flip phone certainly caused one when it launched in the millennium year. The world's first mobile phone with a built-in MP3 player meant people no longer had to carry bulky CD or cassette players to listen to music while out and about. OK, it could only store up to 10 songs, but this was a whole new world.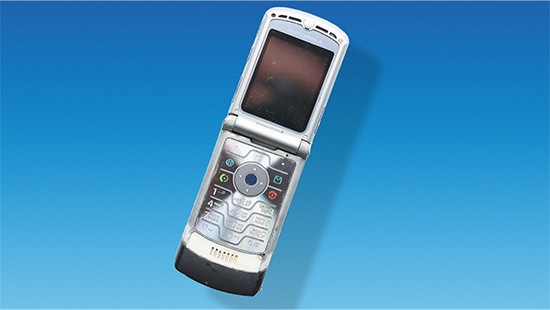 2004: Motorola V3 RAZR
Another Motorola device, but we couldn't look at the history of flip phones without mentioning one of the most iconic. The RAZR series was named as a nod to razor clams (because flip phones were also known as "clamshell" mobiles – get it?), and the V3 was its most covetable model. With the thinnest profile on a clamshell set at the time, it also came in an array of stylish colours (Metallic pink! Gold! Petrol blue!), cementing the mobile phone's status as a fashion accessory like the modern-day smartwatch.
2009: Sony Ericsson W508
Thanks to the release of the first Apple iPhone in 2007, flip phones felt dated by the end of the 2000s. But that didn't stop Sony Ericsson from giving it a good go with the W508, one of its last ever clamshell models. It featured a multitude of capabilities, including voice-guided GPS, a 3.2 megapixel camera, Facebook app and music player. But next to the new touch-screen smartphones, it couldn't help looking rather old-fashioned.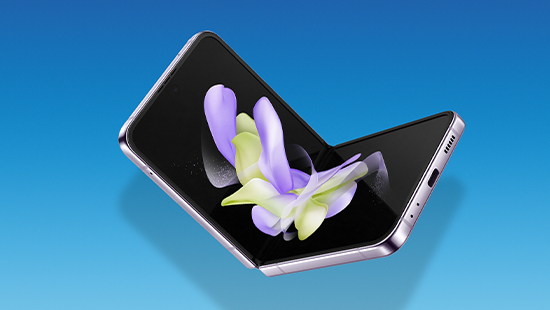 2022: Samsung Galaxy Z Flip4
More than two decades after flip phones were first a must-have accessory, they're making a definite comeback. One of the latest models is the Samsung Galaxy Z Flip4, available in four distinctive colours (including the new Bora Purple). With a discreet hinge and an unfolded display offering 6.7 inches of dazzling FHD+ resolution, the pocket-sized device is the most compact full-sized smartphone. And thanks to its FlexCam, you can experiment with new angles, hands-free selfies and epic group pics. You can now get the Samsung Galaxy Z Flip4 from just £44.92 a month (2GB, unlimited minutes and texts) on a 36-month contract with O2 and £30 upfront cost here.