How to take better photos with your phone this Bonfire Night
Fireworks pose plenty of photography challenges and dazzling opportunities. Here's how to get your best shots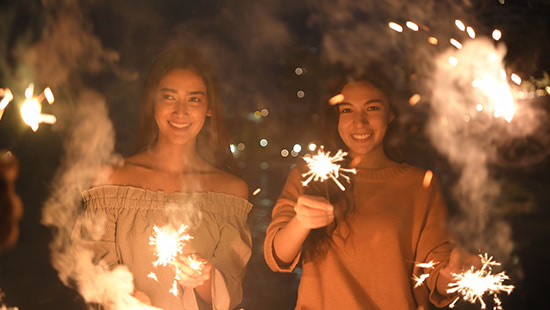 Avoid flash
You may be tempted to use the flash on your smartphone camera during after-dark festivities. Our advice? Don't. Bonfires are too bright and fireworks too distant for the flash to make any difference, and it'll just illuminate stuff in the foreground of your shot. Portraits of friends and family will look much more atmospheric when lit by the golden glow of flames, sparklers or even street lights.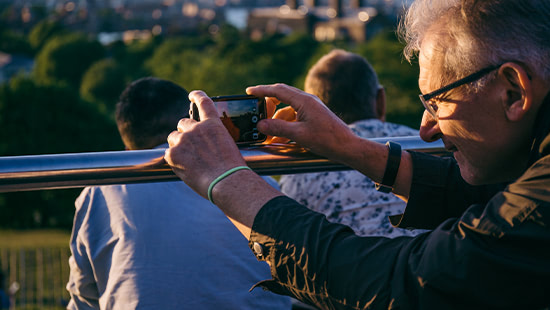 Stay stable
Your smartphone camera takes in less light when it's dark, funnily enough, making it harder to capture stable images. For sharp photos, your camera needs to be as steady as possible. Portable mini tripods are great, but if you'd rather not cart around the extra kit you can create extra stability by setting your phone against a wall, chair or tree or even the ground. Pressing the shutter using the timer setting or volume buttons can also reduce the wobble caused by touching your phone's screen.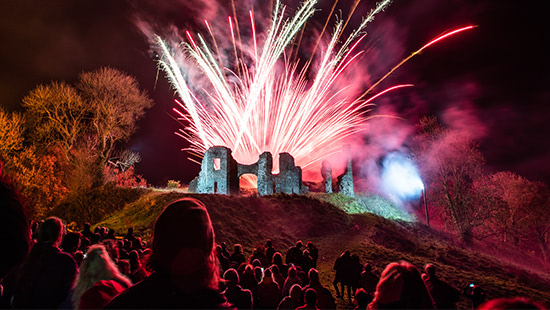 Experiment with exposure
"Exposure" refers to the amount of light that reaches your camera's sensor, and it's affected by factors including shutter speed and ISO (light sensitivity). Adjusting the exposure can help you get your perfect shot, especially when photographing light in the dark. Snapping fireworks? You'll want a lower ISO. Want to capture your niece's sparkler trail? That'll need a slow shutter speed. Some Android phones let you adjust exposure factors manually, but it may be easier to download a specialist app such as Camera FV-5 Lite (Android) or Camera+ (iOS).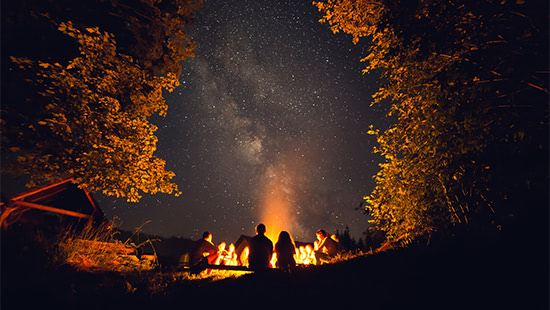 Use night mode
Can't be bothered with an exposure-adjusting app? Many newer smartphones have impressive built-in modes for after-dark photography, which typically brighten images by keeping the camera's shutter open for longer. All iPhones since the iPhone 11 have the powerful Night mode feature, Samsung devices have Nightography, Google Pixel has Night Sight... the list goes on. If you haven't familiarised yourself with your smartphone's equivalent feature, now's your chance. Bonfire Night mode: activated.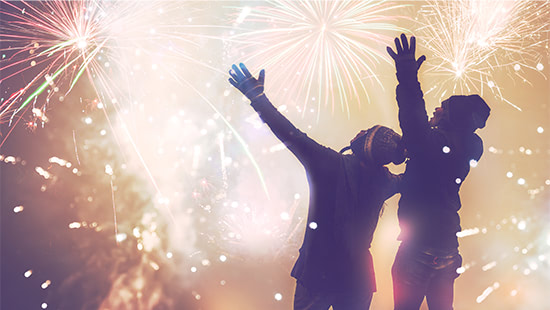 Get personal
Let's be honest: once you've seen one photo of fireworks, you've seen them all. Make your images unique by incorporating people, whether that's your mate Paul munching a toffee apple or the stark silhouettes of strangers around a bonfire. Most phone camera apps let you switch on a composition grid, so you can map out striking images according to the rule of thirds. Portrait mode also comes into its own on Bonfire Night, artificially blurring fireworks and flames in the background for a stylised bokeh effect. Move around in search of the best natural light, look out for unique angles – and stay warm!