Smartphone photography tips for seasonal celebrations
Autumn and winter are full of festivities, from Halloween to Hanukkah. Here's how to capture the magic with your smartphone camera.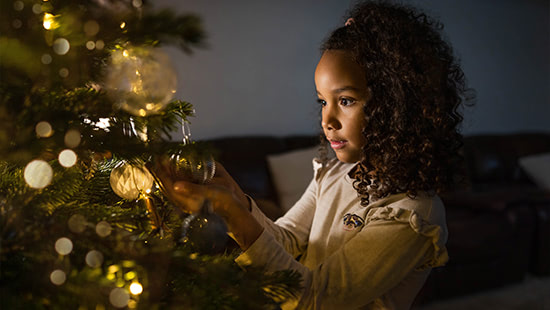 Make the most of special lighting…
Lots of major winter festivals are tied to the idea of light in the dark. With that in mind, avoid harsh flash photography and illuminate your photos with ambient lighting provided by candles, fairy lights and even Diwali fireworks. Use your phone's portrait mode to artificially blur lights in the background, creating a luminous, out-of-focus "bokeh" effect. Many smartphone photography apps will also enable you to take long-exposure shots, which can capture dazzling light trails. These can look glamorous or ghostly, depending on whether you're documenting a Christmas or Halloween party.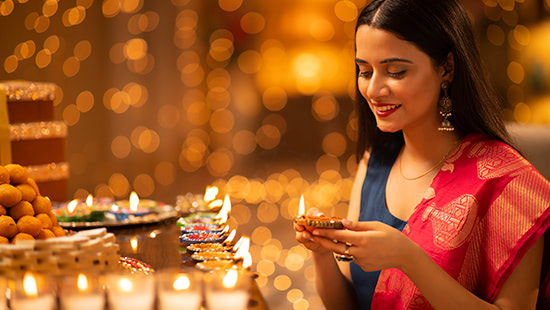 … But pay attention to everyday lights, too
Ask any professional photographer, and they'll tell you it's easiest to take good snaps in natural light. The problem? Many winter festivities take place indoors after dark. So, as well as thinking about how to maximise celebratory twinkly lights, consider normal lighting factors too. Avoid shooting with only the "big light" on, which often casts unflattering shadows across people's faces. Instead, make sure lower-level lamps are shining on your subjects from different directions. Most modern smartphones allow you to adjust the exposure on your camera before you take a photo, making images lighter or darker – have a look online to find out how this works on your phone. And don't be afraid to ask friends and relatives to move around a room until they're well lit. They'll thank you later.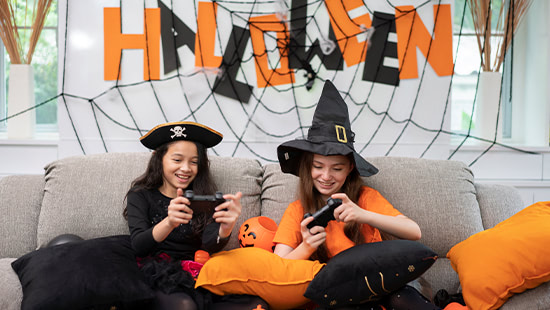 Think like a fashion photographer
In other words, consider clothes, angles, props and backdrops. Halloween is synonymous with fancy dress, but people often break out their most stylish looks at Diwali, Hanukkah and Christmas, too. Encourage your subjects to experiment with different poses and movement – if they're wearing a superhero cape or a beautiful sari, can you snap them doing a fabulous twirl? Try shooting your subject in side profile, kneeling down for a striking low-angle effect, or standing at the top of the stairs to snap them from above. And utilise seasonal props and backdrops, from Halloween pumpkins to glittering Christmas trees – they'll give your image an instant theme.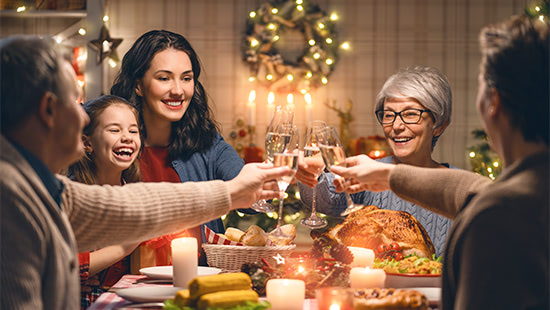 Master the art of photos over dinner
Winter festivities often involve coming together with friends and family to eat and be merry. For top-notch photos at dinner, avoid using the flash – it almost always makes food look less than appetising. Taking individual, candid snaps of your loved ones across the table using portrait mode will really capture the vibe of the meal (just make sure they haven't got their mouth full). To get a great shot of everyone together, stand on a chair to capture the scene from an elevated angle. Or invest in a lightweight tripod and use the self-timer – that way, you can be in the photo too.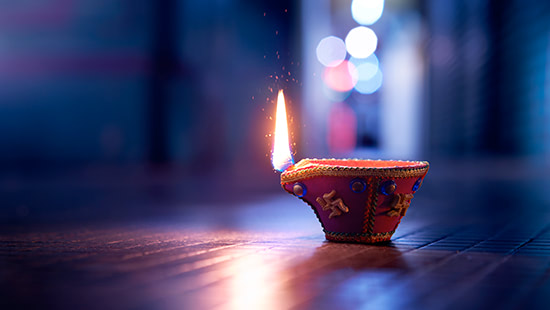 Notice the little details
To really capture the essence of a celebration, don't just take photographs of people. Always keep an eye out for décor and other items related to the event that could make a cool close-up image, from rangoli and traditional sweets at Diwali to the menorah and gelt at Hanukkah. Even a cluster of lipstick-smudged cocktail glasses on the table at a Christmas party can document a moment in time. Don't be afraid to play around with angles and the composition of your image (testing out different layouts and arrangements of objects). And remember, tapping your smartphone's screen before you take a photo will tell the camera what object to focus on.