Experience Android
Apps that you know and love are built in. Play Protect comes built into your device, actively scanning new and previously installed apps daily. Find an Android device that's perfect for you.
The latest Android phones
Your phone, tailored to you
Control your privacy, customise your phone, and get things done. It's Android, just the way you want it.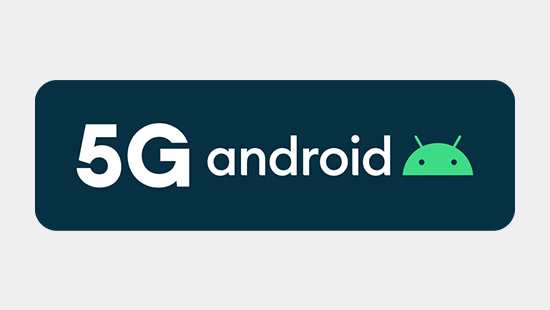 Google experiences are even better on 5G
All the Google services you love, now with a 5G boost. Watch videos on YouTube Premium in an instant. Enjoy low latency gaming on Google Play. Stay in touch with loved ones with high quality video calling on Google Duo. All this and more – faster with 5G.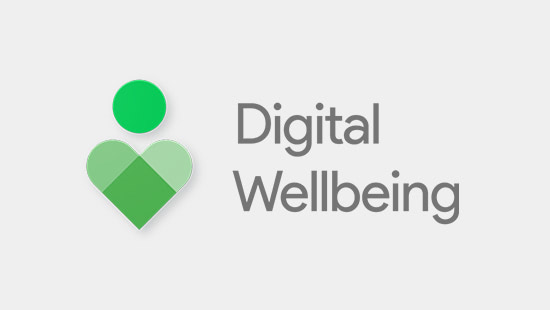 New ways to find balance for you and your family
With Digital Wellbeing, you get controls and features that work for any moment during the day: relaxing, working or just checking in on how you're using your phone. And with Family Link parental controls, you can set digital sound rules to find a healthy balance for the family.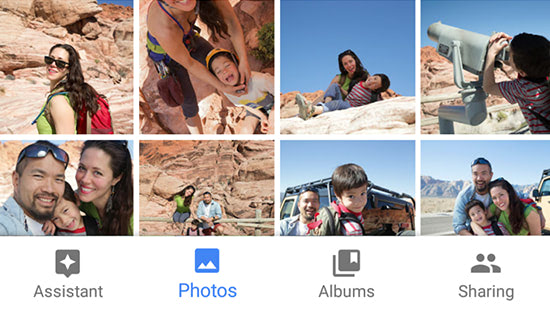 Keep your photos safe and sound
Google Photos organises and backs up your photos automatically. You can store your photos at high quality and you won't run out of space for all your snaps. You can find them easily by searching for places and things. And turn them into stories you can share.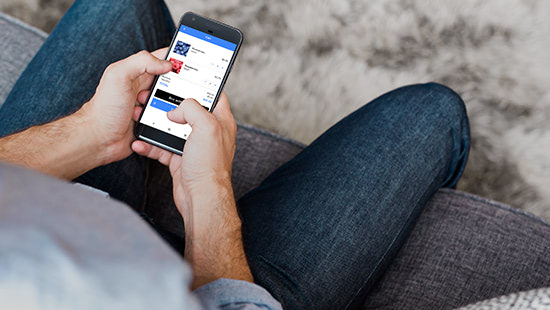 Leave your wallet at home
You don't have to search through your pockets to find change for your coffee. Or type in endless card details when you're ordering something online. Google Pay makes it all so much simpler – by letting you pay through your phone. Simply save your cards to your Google Account and use it to pay on sites, in apps, and in stores. It protects your payment info with multiple layers of security and makes it easy to send money, store tickets, or cash in on rewards – all from one convenient place.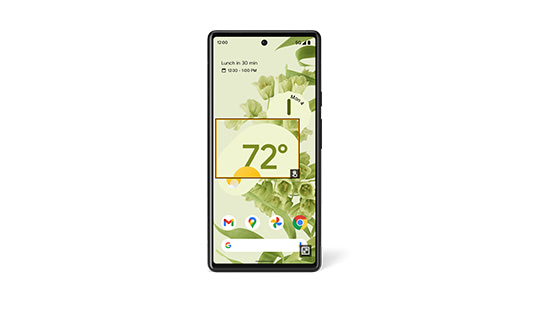 Built for accessibility
Android 12 is designed to be even more accessible with new visibility features, including:

Area magnification: A new window magnifier lets you zoom in on a part of your screen without having to lose context on the rest of the screen content.

Extra dim: Make your display extra dim for night-time scrolling or situations when even the lowest brightness setting is too bright.

Bold text: See text more clearly with the ability to switch the font to bold across the whole phone.

Grayscale: Adjust how colors display on your device to grayscale.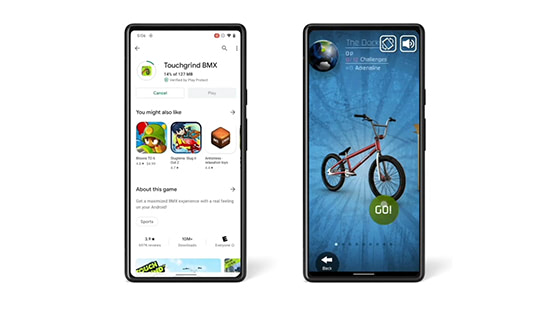 Enhanced gaming
Spend less time waiting and more time playing. Android 12 lets you play as you download, so you can jump straight into gameplay without needing to wait for the full download to finish1.

You can also select your game mode for performance or battery life, whether you want a richer gaming experience or longer play session.

1Not all games on Google Play will allow you to play as you download. More games will be available with this functionality later in 2021.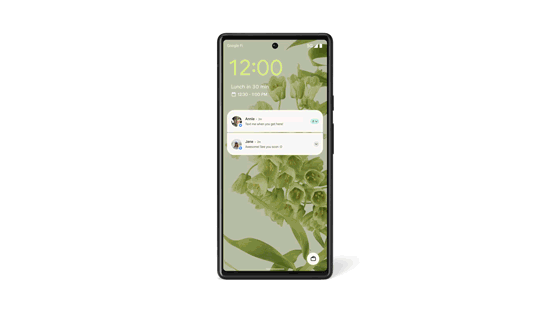 Easily switch phones
It's never been easier to switch to Android and try out the best device for you. Starting on Android 12, you can transfer all your essentials by connecting your old phone to your new Android with a cable or shared WiFi connection. Your memories and data will transfer, stress free – even from iPhone® (welcome!).

View all Android devices.
Switching to Android is easy
Samsung Galaxy S22

What are the Samsung S22 specs?
The Samsung Galaxy S22 5G has 6.2-inch screen, Dynamic AMOLED display enforced with Gorilla Glass, giving you the world's brightest smartphone display.

The Samsung Galaxy S22 5G packs an Exynos 2200 bionic chip. The powerful Exynos 2100 processor gives you 28% faster performance than previous models; and supports never-before-seen download and upload speeds with the immense connective powers of wifi 6E.

Enjoy a Triple-Lens camera; 12MP Ultra-Wide lens, 12MP Wide lens and a 64MP telephoto lens. And if that's not enough, the front camera snaps incredible selfies every time with a 10MP Wide lens.

Discover 100x space zoom with improved stability, giving you an enhanced portrait made that delivers professional-level portraits. The camera also has a sharper night mode with laser auto-focus, ultra-smooth video and dual recording – perfect for switching between narrating your videos and capturing the moment.

You can even use your phone to replace your car keys, if your car has Bluetooth functionality.

What are the dimensions of the Samsung Galaxy S22 5G?
The Galaxy S22 5G measures 151.7mm tall by 71.2mm wide and is only 7.9mm thick, weighing at 169g. It has a 5.9-inch Dynamic AMOLED screen with a 120Hz refresh rate.

What's the quality of the Samsung S22 camera like?
Around the back of the Samsung S22 5G are two 12MP cameras (one wide and one ultrawide) and one 8MP telephoto camera, which take quality photos and videos. It also has a 10MP front camera.

What is the Samsung Galaxy S22's IP rating?
The Samsung Galaxy S22 5G has a resistance rating of IP68, meaning it is dust resistant and water resistant up to 1.5m deep for 30 minutes. But this doesn't mean it's waterproof so isn't recommended for diving.

What's the Samsung S22's internal storage capacity?
The Samsung S22 5G s available with two storage options: 128GB or 256GB of storage.

What are the Samsung S22 colours available?
You can purchase the Samsung Galaxy S22 in eight different colours: black, rose gold, white, green, blue, beige, purple and grey.

Does the Samsung Galaxy S22 5G have dual-sim capability?
Yes, it is dual-sim ready. This means you can use the Galaxy S22 for both your business and personal phone numbers, switching between the two on the single device.

How much is the Samsung Galaxy S22 5G on a Pay Monthly plan?
That's up to you with our flexible custom plans, which put you in control. Design a plan to suit your needs by choosing how much you want to pay upfront and spreading the cost of your monthly bills.

Where can I buy a Samsung S22 case?
You can browse our great range of Samsung phone cases online. Find the best Samsung S22 case for your new device.

What is the Samsung S22 price?
The price of the Samsung Galaxy S22 depends on whether purchase the device upfront or as part of our 0% finance Pay Monthly plan. Explore all of our pricing options here.

Where can I find Samsung S22 deals?
Shop a great range of Samsung S22 deals right here at O2, either online or in our stores.

---

Samsung Galaxy S22 Plus

What are the specifications of the Samsung S22 Plus?
The Samsung Galaxy S22 Plus 5G has 6.5-inch screen, Dynamic AMOLED display enforced with Gorilla Glass, giving you the world's brightest smartphone display.

The powerful Exynos 2100 processor means a 28% faster performance than previous models; and supports never-before-seen download and upload speeds with the immense connective powers of wifi 6E.

Experience the Triple-Lens camera; 12MP Ultra-Wide lens, 12MP Wide lens and a 108MP telephoto lens. And if that's not enough, the front camera takes incredible selfies every time with a 10MP Wide lens.

Enjoy 100x space zoom with improved stability, giving you an enhanced portrait made that delivers professional-level portraits. The camera also has a sharper night mode with laser auto-focus, ultra-smooth video and dual recording – perfect for switching between narrating your videos and capturing the moment.

You can even use your phone to replace your car keys, if your car has Bluetooth functionality.

What's the S22 Plus screen size?
The Samsung S22 Plus has a 6.5-inch screen and an Infinity-O Dynamic AMOLED display, which can play 8K video.

What's the quality of the S22 Plus camera?
Take professional photos with its Triple Camera setup. On the back, it has a triple lens rear camera (12MP Ultra Wide, 12MP Wide and 64MP Telephoto) that offers a crystal-clear picture. There's also a 10MP front phone camera to give you flawless selfies.

How long is the Samsung S22 Plus battery life?
The 4000 mAh battery means the S22 Plus will last well over a day in standby mode after a single charge.

What S22 Plus colours are available?
The Samsung S22 Plus is available 6 finishes: Phantom Black, Phantom Silver, Phantom Violet, Phantom Pink, Phantom Gold, Phantom Red.

What's the IP rating of the S22 Plus?
This Samsung S22 Plus' IP68 rating means your phone, in perfect conditions, can withstand water up to a depth of 1.5m for thirty minutes.

What output does the Samsung Galaxy S22 Plus 5G charger use?
The S22 Plus uses a 25W Super Fast Charging USB-C charger. But you'll also be able to wirelessly charge your phone with the Wireless Power share technology.

What are the Samsung S22 Plus contract Pay Monthly deals?
Choose the plan that works for you with our Samsung S22 Plus 5G contract calculator.

How much is the S22 Plus on Pay As You Go?
The Samsung S22 Plus isn't currently available on O2 Pay As You Go. Keep checking back for updates, or take a look at our flexible Pay Monthly plans.

---

Samsung Galaxy S22 Ultra

What are the specifications of the Samsung S22 Ultra?
The Samsung Galaxy S22 Ultra 5G is crafted with durable Gorilla Glass and boasts the world's brightest smartphone display.

The next generation brings even faster processing speeds than its predecessor thanks to an Exynos 2100 processor. The S22 Ultra 5G has a 6.8-inch WQHD+ Dynamic AMOLED screen.

The Samsung S22 Ultra 5G's fast speed means you can download your favourite games in under record time while using 5G. You can even use your phone to replace your car keys if your car has Bluetooth functionality.

Experience a camera like never before. The quad rear set up includes a 12MP Ultra Wide and 108MP Wide lens. And if that's not enough for you, the front camera is an incredible 40MP Wide lens – perfect for snapping beautiful selfies, every time.

What is the S22 Ultra screen size?
The Samsung S22 Ultra has a 6.8-inch screen with an Infinity-O Dynamic AMOLED display, which can play 8K video.

What is the S22 Ultra camera quality like?
Take high quality photos with its Triple Camera setup. On the back, it has a triple lens rear camera (12MP Ultra Wide, 12MP Wide and 108MP Telephoto) that offers a crystal-clear picture. There's also a 40MP front phone camera to give you the best selfies. See the full specifications for the Samsung Galaxy S22 Ultra now.

How long is the Samsung S22 Ultra battery life?
The 4000 mAh battery means the S22 Ultra will last well over a day in standby mode.

What's the IP rating of the Samsung S22 Ultra?
The S22 Ultra's IP68 rating means your phone can withstand water up to a depth of 1.5m for thirty minutes. Just don't take it surfing with you.

What output does the Samsung Galaxy S22 Ultra 5G charger use?
The Samsung S22 Ultra uses a 25W Super Fast Charging USB-C charger. Plus, you'll also be able to wirelessly charge your phone with Wireless Power share technology.

What's the Samsung S22 Ultra storage like?
Samsung S22 Ultra has an impressive 128GB internal storage, perfect for storing plenty of photos, videos and apps.

What's the price of the Samsung S22 Ultra on Pay Monthly contract?
Choose the plan that works for you with our Samsung Galaxy S22 Ultra 5G contract calculator.

How much is the S22 Ultra on Pay As You Go?
The Samsung S22 Ultra isn't currently available on O2 Pay As You Go. Keep checking at O2 for updates, or take a look at our flexible Pay Monthly plans.

---

Nothing Phone (1)

When is the Nothing Phone (1) release date?
Nothing confirmed they were working on a smartphone at their event back in March 2022, announcing pre-order from 13 July, 2022. Available to buy release was 21 July, 2022.

What is the screen size of the Nothing Phone (1)?
The Nothing Phone (1) has a stunning 6.55-inch OLED display protected by toughened Gorilla Glass 5.

What pay monthly options are available for the Phone (1)?
Choose the deal that best suits you from our wide variety of Nothing Phone pay monthly deals at O2.

What colours is the Nothing Phone (1) available in?
The Nothing Phone (1) is available in White and Black.

What is the Nothing Phone camera like?
Nothing Phone (1) has a 50MP + 50MP dual rear camera that delivers exceptional results from the power of two cameras. The 16 MP front camera captures also captures the finest of details. And not to mention, you'll be able to record stunning videos with over 1 billion colours.

What operating system does the Nothing Phone (1) run on?
Speedy. Smooth. Unique. The Nothing OS operating system powers the Phone (1) in a way that curates a bespoke android experience. Plus, you'll have access to Nothing's range of widgets, fonts, sounds and wallpapers.

What are the Nothing Phone (1) Glyphs?
Personalising your phone has never been easier. Nothing's Glyph Interface are five individually controlled lighting segments at the back of the phone. The preloaded Nothing ringtones and notification sounds have bespoke, handcrafted Glyph patterns, lighting up the Glyph Interface in sync with audio and vibration.

---

Google Pixel 6

What are the Google Pixel 6 specs?
Google Pixel 6 is fast, smart and secure, powered by the custom-made Google Tensor for Pixel. The Pixel 6 all-day battery is fast-charging and adapts to you. It saves you power for using your favourite apps. Experience outstanding camera capabilities, with a 50MP wide & 12MP ultra-wide lens. Protect your information with the Pixel 6 next-gen Titan M2™ chip. Five years of security updates also help to protect you.

What is the Pixel 6's battery life?
The Pixel 6 battery can support 24 hours+ of regular use, or 48 hours of battery life with Extreme Battery Saver. The Pixel 6 also features Fast Charging - boosting your phone to up to 50% charge in around 30 minutes. The Pixel 6 boasts a powerful 4614mAh battery meaning you can enjoy looking through photos, using apps, and watching videos without needing to worry about charging.

Can I buy the Pixel 6 on contract?
Yes - choose a pre-built plan from our pay monthly options or customise your plan when you buy the Pixel 6 on contract with O2.

What colours does the Google Pixel 6 come in?
The Google Pixel 6 comes available in Kinda Coral, Sorta Seafoam, and Stormy Black.

Is the Google Pixel 6 waterproof?
The Pixel 6 comes with an IP68 dust/water resistance rating meaning it can withstand water and dust. However, it can only be submerged in up to 1.5 meters of water for up to 30 minutes at a time. The Pixel 6 is also built to withstand freshwater. If the Pixel 6 is exposed to saltwater, it could be damaged.

Does the Pixel 6 have 5G connectivity?
The Google Pixel 6 supports 5G connectivity. Browse, stream and chat online with more seamless connectivity and faster speeds than ever before.

Does the Google Pixel 6 have face unlock or a fingerprint sensor?
The Pixel 6 does have a fingerprint sensor, however does not currently have a face unlock feature.

---

Google Pixel Pro

What are the Google Pixel 6 Pro's specs?
The Google Pixel 6 Pro is the smartest and fastest Pixel yet. The Pixel 6 Pro is powered by the custom-made Google Tensor for Pixel. Experience stunning clarity with the Pixel 6 Pro's QHD+ 1440 x 3120 resolution with a 6.7 inch screen size. Long-lasting battery that extends to 24 hours of regular usage and more. Internal storage offering both 128GB and 256GB in storage space for all your favourite apps, photos, and songs.

What is the Pixel 6 Pro's battery life?
The Pixel 6 Pro features a powerful 5003mAh battery which can support 24 hours+ of regular use, or 48 hours of battery life with Extreme Battery Saver.

Can I buy the Pixel 6 Pro on contract?
Yes, you can. You can choose from our different pre-built pay monthly plans, or alternatively, you can customise your own plan when you buy the Pixel 6 Pro on contract with O2.

What colours does the Google Pixel 6 Pro come in?
The Google Pixel 6 Pro comes available in Cloudy White, Sorta Sunny, and Stormy Black.

Which camera does the Google Pixel 6 Pro have?
The Pixel 6 Pro features Google's 'most advanced Pixel camera ever'. A 50MP wide lens, a 48 MP telephoto lens, alongside a 12MP ultrawide lens. You'll have plenty of options to choose from for every occasion. It also captures 150% more light than the Pixel 5 for finer detail and richer colour. It also offers a whole host of features, such as: Magic Eraser, Motion Mode, Real Tone, Face Unblur, and much more.

---

Google Pixel 6a

When is the Google Pixel 6a release date UK?
Google announced they were working on the Pixel 6a in May, 2022 and the phone was available to buy on 28 July, 2022.

What are the Google Pixel 6a's specs?
The Pixel 6a contains the Google Tensor, a powerful chip that creates a super-fast, smart and secure phone experience. With a 24hr adaptive battery, the Pixel 6a prioritises you and your most used apps. Snap the finest of details with the Dual 15MP rear camera alongside a 8MP front camera. Protecting your data has never been easier. The Pixel comes with at least 5 years of security updates, getting more secure overtime.

What Pixel 6a deals are available with O2?
Discover a range of deals and offers for the Google Pixel 6a that work for you, with exclusive offers such as a 3-year warranty, up to six months' Apple Music, Disney+ or Amazon Prime Video and more.

What is the battery life like on the 6a?
With a 24hr adaptive battery life, the Pixel 6a battery adapts to your most used apps, rather than wasting power on rarely used apps. A totally personalised experience.

Does the 6a have 5G connectivity?
Yes, it does. You can browse, chat, stream and more with superfast, seamless 5G connectivity.

Does the Google Pixel 6a have Magic Eraser?
Yes, it does. Seamlessly erase distractions such as photo bombers and background objects, so your images truly are picture perfect.

---

Samsung Galaxy Z Flip4

When is the Galaxy Z Flip4 available for Pre-Order?
The Galaxy Z Flip4 will be available for pre-order from 10 August - 25 August, 2022.

When will the Fold4 be available to buy?
The Samsung Galaxy Flip4 will be available to buy on 25 August, 2022.

What is the camera like on the Z Flip4?
The Flexcam allows for the ultimate hands-free photography experience - just adjust the angle and strike a pose. You'll always have a perfect shop with the 50MP main camera, 12MP Ultra wide rear camera, 10MP front camera all with Nighography built in.

What are the specifications of the Galaxy Z Flip4?
The Samsung Galaxy Z Flip4 has a 6.7 inch adaptive infinity-o display with strong Gorilla Glass Victus+ and IPX8 Water Resistance. Flip4 uses a powerful Snapdragon 8+ Gen 1 processor, allowing for a smart, speedy and seamless performance. The 12MP ultra-wide double rear camera has super clear glass, ideal for capturing every moment. 15W fast wireless charging is also available on the Samsung Galaxy Flip4, as well as 25W superfast charging.

---

Samsung Galaxy Z Fold4

When is the Galaxy Z Fold4 available for Pre-Order?
You'll be able to pre-order the Galaxy Z Fold4 from 10 August - 25 August, 2022.

When will the Fold4 be available to buy?
The Samsung Galaxy Fold4 will be available to buy on 26 August, 2022.

How durable is the Samsung Galaxy Z Fold4?
Galaxy Z Fold4 is ready to survive hectic days, knocks, and spills thanks to super strong Gorilla Glass Victus+ and IPX8 Water Resistance2, perfect for on the go. Plus, compared to Galaxy Z Fold3, its 8g lighter due to a slimmer hinge.

What is the camera like on the Z Fold4?
The 50MP rear camera, 12MP ultra-wide camera, and the 10MP Selfie Camera on the Fold4 allows for you to capture your memories in picture-perfect detail.

What are the Galaxy Z Fold4 specifications?
The Fold4 consists of a 7.6" dynamic infinity flex display with strong Gorilla Glass Victus+ and IPX8 Water Resistance. The Galaxy Fold4 uses a powerful Snapdragon8+ Gen 1 processor, allowing for a speedy and seamless performance. The 50MP ultra-wide rear camera has up to 30x digital zoom, HDR10+ recording and more.

---

Samsung Galaxy S21 5G

What are the specifications of the Samsung S21 5G?
The Samsung Galaxy S21 5G has 6.2-inch screen, Dynamic AMOLED display enforced with Gorilla Glass, giving you the world's brightest smartphone display.

The powerful Exynos 2100 processor gives you 28% faster performance than previous models; and supports never-before-seen download and upload speeds with the immense connective powers of wifi 6E.

The Samsung Galaxy S21 5G has a Triple-Lens camera; 12MP Ultra-Wide lens, 12MP Wide lens and a 64MP telephoto lens. And if that's not enough, the front camera snaps incredible selfies every time with a 10MP Wide lens.

The Samsung Galaxy S21 5G has a 100x space zoom with improved stability, giving you an enhanced portrait made that delivers professional-level portraits. The camera also has a sharper night mode with laser auto-focus, ultra-smooth video and dual recording – perfect for switching between narrating your videos and capturing the moment.

You can even use your phone to replace your car keys, if your car has Bluetooth functionality.

What's the screen size of the Samsung Galaxy S21 5G?
The Samsung Galaxy S21 5G has a 6.2-inch screen and an Infinity-O Dynamic AMOLED display, which can play 8K video.

What's the camera quality of the Samsung Galaxy S21 5G?
The Samsung Galaxy S21 5G offers professional-looking photos with its Triple Camera setup. On the back, the Samsung Galaxy S21 5G has a triple lens rear camera (12MP Ultra Wide, 12MP Wide and 64MP Telephoto) that offers a crystal-clear picture. There's also a 10MP front phone camera to give you flawless selfies. See the full specifications for the Samsung Galaxy S21 5G.

How long is the Galaxy S21 battery life?
The Samsung Galaxy S21 5G has a 4000 mAh battery, meaning your phone will last well over a day in standby mode.

What's the IP rating of the Samsung Galaxy S21 5G?
The Samsung Galaxy S21 5G has an IP68 rating. This means your phone, in perfect conditions, can withstand water up to a depth of 1.5m for thirty minutes.

What output does the Samsung Galaxy S21 5G charger use?
The Samsung Galaxy S21 5G uses a 25W Super Fast Charging USB-C charger. But you'll also be able to wirelessly charge your phone courtesy of Wireless Power share technology.

---

Samsung Galaxy S21 Plus 5G

What are the specifications of the Samsung Galaxy S21+ 5G?
The Samsung Galaxy S21+ 5G is a union of supremely crafted Gorilla Glass and precision cut engineering, giving you the world's brightest smartphone display.

The Samsung Galaxy S21+ 5G has a 6.7-inch Infinity-O Dynamic AMOLED screen and can play 8K video.

The powerful Exynos 2100 processor gives you 28% faster performance than previous models; and supports never-before-seen download and upload speeds with the immense connective powers of wifi 6E.

The Samsung Galaxy S21+ 5G is so fast you'll be able to download your favourite games in record speed while using 5G. Plus, you can use your phone to replace your car keys if your car has the Bluetooth capability.

The Triple Camera set up is a standout feature. The rear camera consists of a 12MP Ultra Wide, 12MP Wide and 64MP Telephoto lens. And if that's not enough, the front camera lets you snap incredible selfies with the 10MP camera.

This device has a 100x space zoom with improved stability, giving you an enhanced portrait mode that delivers professional-level portraits.

The camera also has a sharper night mode with laser auto-focus, ultra-smooth video with dynamic slow-mo.

What's the screen size of the Samsung Galaxy S21+ 5G?
The Samsung Galaxy S21+ 5G has an impressive 6.7-inch screen set to an FHD+ Dynamic AMOLED display.

What's the camera quality of the Samsung Galaxy S21+ 5G?
The Samsung Galaxy S21+ 5G offers professional-looking photos with its Triple Camera setup. On the back, the Samsung Galaxy S21+ 5G has a triple lens rear camera (12MP Ultra Wide, 12MP Wide and 64MP Telephoto) that offers a crystal-clear picture. There's also a 10MP front phone camera to give you flawless selfies. See the full specifications for the Samsung Galaxy S21+ 5G.

How long is the Samsung Galaxy S21+ 5G battery life?
The Samsung Galaxy S21+ 5G has a 4800 mAh battery, meaning it'll comfortably go a full day without needing to be recharged.

What's the IP rating of the Samsung Galaxy S21+ 5G?
The Samsung Galaxy S21+ 5G has an IP68 rating. This means your phone, in perfect conditions, can withstand being submerged in 1.5m of water for up to thirty minutes.

What output does the Samsung Galaxy S21+ 5G charger use?
The Samsung Galaxy S21+ 5G uses 25W Super Fast Charging, but can also be charged wirelessly.

---

Samsung Galaxy Z Flip3 5G

When does the new Galaxy Z Flip3 come out?
The Galaxy Z Flip3 is available to buy now with O2. Secure yours today by heading over to our dedicated page where you'll find everything you need to know about specs, deals and more.

How much is the new Galaxy Z Flip3?
Have a look at the different prices right here at O2. You can choose to Pay Monthly, Pay As You Go or buy the phone only.

What is the difference between the Flip3 and Fold3 models?
The difference is that the Galaxy Z Flip3 opens out to 6.7-inches for when you need a bit more screen to work with, whereas the Galaxy Z Fold3 opens out to 7.6-inches, giving you more space to multitask.

How thick is the new Galaxy Z Flip3?
The Galaxy Z Flip3 measures 86.4 x 72.2 x 15.7mm when folded and 166 x 72.2 x 6.9mm when flipped up.

What camera does the Galaxy Z Flip3 have?
The Galaxy Z Flip3 has a Dual Camera on the rear with a 12MP Ultra-Wide and a 12MP Wide Angle camera. Plus, on the front you'll find a 10MP Selfie Camera.

Is the new Galaxy Z Flip3 Dual SIM?
No, the Galaxy Z Flip3 isn't Dual SIM, but the Galaxy Z Fold3 is.

---