iPhone
Ready to meet iPhone? See the range and choose yours today.
Discover iPhone
Find out more about iPhone, choose the one for you and pick from our best iPhone offers.

Introducing iOS 14. A whole new look. On a whole new level. It introduces a bold new look, with major updates to the apps you use every day.

iOS 14 has new ways to help you protect your privacy, and improvements across the entire system that make your iPhone even faster and more delightful to use.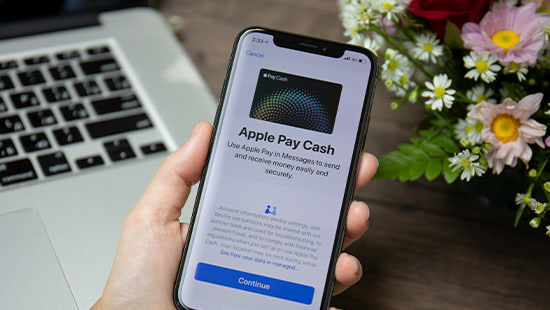 With iPhone, you get an all-day battery life. The simplicity of Apple Pay. And AR like you're never seen before.

And when you do need to power up your phone, it's all done wirelessly.

In the App Store, you'll find the best apps in the world – and many of them are free to download.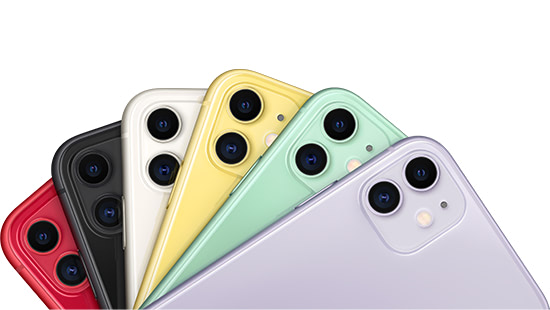 Which one will you choose? Take a look at our iPhone SE deals, where you'll find lots to love and less to spend. Maybe you prefer the iPhone 12, with just the right amount of everything. Or are you struggling to choose between the powerful iPhone 12 Pro and iPhone 12 Pro Max?


If you'd like to drop down a generation, iPhone 11 remains a powerful and feature-rich member of the Apple family. We've got a great selection of iPhone 11 deals. And you can choose between a new or refurbished iPhone 11. Whichever you choose, you'll benefit from fast charging times, a 12MP camera, a 6.1-inch Liquid Retina screen and an A13 Bionic processor.

Can't decide? Take a look at our iPhone plans and pick the one that works best for you.
What's the latest iPhone model?

As of September 2021, the newest iPhone handsets are: iPhone 13 5G, iPhone 13 mini 5G, iPhone 13 Pro 5G and iPhone 13 Pro Max 5G.

The spectacular iPhone 13 leads the charge in the new wave of handheld tech from Apple, while iPhone 13 Pro and Pro Max boast even more enhanced features. Prefer something smaller? The iPhone 13 mini may be compact, but it delivers deceptive levels of power.

Compare the iPhone 13 range in more detail and view our iPhone 13 deals.

---

Which iPhone has the best camera?

Both iPhone 13 Pro and iPhone 13 Pro Max set the benchmark for smartphone camera quality; these devices are the first ever phones to allow the recording of 4K Dolby Vision video.

They both feature 12MP TrueDepth front-facing cameras and triple-lens Telephoto, Wide and Ultra-Wide cameras on the back (12MP + 12MP + 12MP).

iPhone 13 Pro Max just edges out in front of iPhone 13 Pro with a greater range in its Telephoto camera, which offers greater optical and digital zoom ranges. It also features Sensor-shift optical image stabilisation, so your shots are steady even if you're not.

Learn more about iPhone 13 Pro and iPhone 13 Pro Max.

---

Where can I compare iPhone models?

Use our device comparison tool to see how the phones stack up against one another. Simply choose up to three different handsets and press "compare" at the bottom of the page.

Check out the O2 device comparison tool.

---

Which iPhone has the biggest screen?

iPhone 13 Pro Max has a 6.7-inch OLED Super Retina XDR display – making it the largest iPhone screen yet. Not only that, it also has the best iPhone display quality, allowing for you to shoot and edit 4K Dolby Vision video.

Shop for iPhone 13 Pro Max here.

---

Is iPhone water resistant?

Many devices use an IP rating to measure water and dust resistance.

Every Apple handset released after iPhone 11 has an IP rating of IP68, apart from iPhone SE (IP67, meaning according to testing, it'll survive in 6m of water for up to 30 mins) and new iPhone 13 series (IPX6).

To find out more about a device's IP rating, search our iPhone range.

---

How long does iPhone's battery last?

This will depend entirely on the individual model and how you use your iPhone, but the newest iPhone 13 range allows for up to 28 hours of video playback.

Older models typically won't give you the same performance, so keep this in mind when you search our iPhone range.

---

Must-have iPhone accessories

Whether it's the latest AirPods or one of the new MagSafe range, we've got an extensive range of accessories that'll work perfectly with your new iPhone.

---

When is the new iPhone coming out?

The latest iPhone 13 series was announced on Tuesday 14 September. You can pre-order on O2 from 1pm Friday 17 September. They will be available a week later, on Friday 24 September.

---