Unleash your game at Virgin Media Gamepad
The UK's ultimate gaming destination has landed at The O2 – and you get VIP access only with Priority.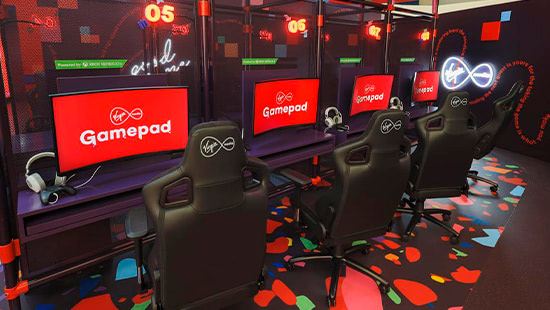 The UK's ultimate gaming destination
Based at The O2 in London, Gamepad is packed with the very best from the gaming world. On the top floor, The Playground features 16 gaming pods and Xbox Series X consoles. Grab a pod and show us what you've got. Livestreamer? You might want to check out The Stage. The dedicated streaming studio is packed full of top-industry tech for the very best gaming talent to level up their livestreaming skills. And then there's The Cave, our exclusive gaming lounge that can be taken over by one crew at a time. All powered by Virgin Media's lightning-fast broadband.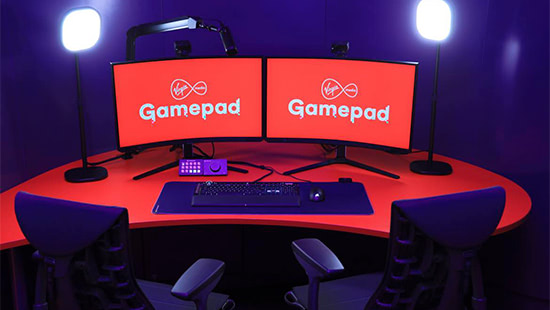 Unlock your game with Priority
Gamepad is here for all gamers, pro players and couch contenders. But if you have the Priority app, you can get VIP access to The Cave for you and your squad to game your digits off. Secure your 60-minute slot in advance on the Priority app (new bookable slots for each month are released on the first day of that month), or just rock up on the day. The fun doesn't stop when you leave Gamepad, either. Check the Priority app for gaming offers, exclusive access, beta codes, in-game treats and loads more experiences, curated just for you.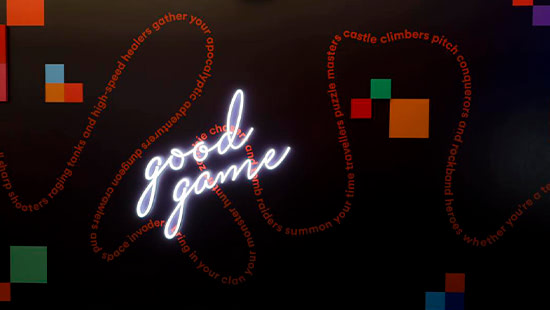 Open to all
Gamepad is wheelchair-friendly and has step-free access. Have an adaptive controller that you'd like to bring to use at Gamepad? Simply email info@virginmediagamepad.co.uk so they can prep things for you (on-site adaptive controllers and hearing aid loops will also be available soon, too). So, you game?
Check out the below video to get a glimpse into Gamepad.