The ultimate festival smartphone guide
Festival season is here. Here's how to get the most out of your smartphone – whether you're getting muddy in a field or catching rays at an outdoor concert abroad.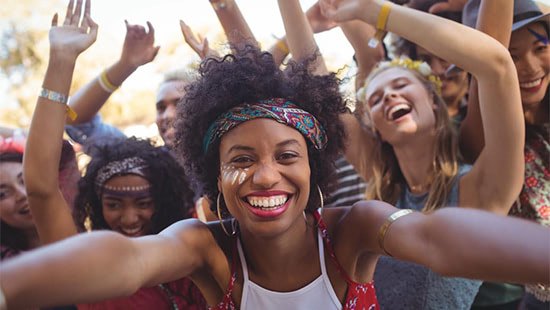 Capture magic memories
Some of the best memories are made at festivals, so make sure you can capture them beautifully. Certain smartphone cameras will come into their own here – like the Samsung Galaxy S23 Ultra, which takes sharp, super-vivid photos even at night. The Google Pixel 7 Pro's Magic Eraser tool lets you remove distractions in your photos in just a few taps (so you can get rid of the annoying photobomber in that brilliant group shot). A festival can be over almost before you know it – so store those images in your phone, and you can revisit its best moments whenever you want.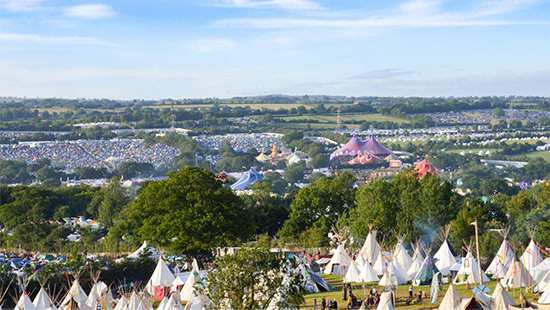 Get the perfect shot
It's not all about your smartphone camera – it's about how you use it. Elevate your snaps above standard festival fare by considering angles, backgrounds and lighting. Photos can look striking when taken from a slight height, so take advantage of hills and steps. Keep your eyes peeled for colourful tents, food trucks and stalls, which will all pop as backdrops. Ensure the sun isn't shining behind your subjects or directly into their faces. And snap many candid moments as well as posed shots – these are often the photos you'll look back on most fondly.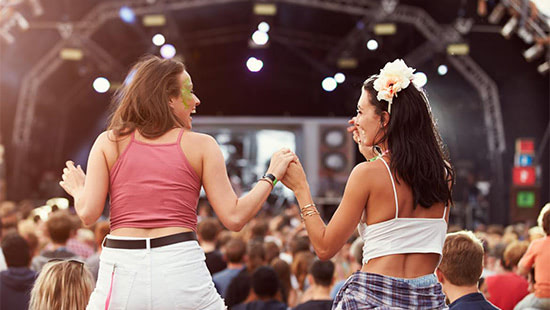 Stretch your battery life
You've promised to meet your friends on the left of the main stage at 3pm. But they're nowhere to be seen – and then your phone dies. Minimise these festival frustrations by maximising your phone's battery life. Update to the latest software before the big weekend because this often includes energy-saving tech. While you're there, dim your screen brightness, turn off data when you don't need it and turn on Low Power Mode (called Battery Saver on some Android phones). And if you stash a power bank in your bum bag, you can be confident your phone will stay on for as long as you can stay up.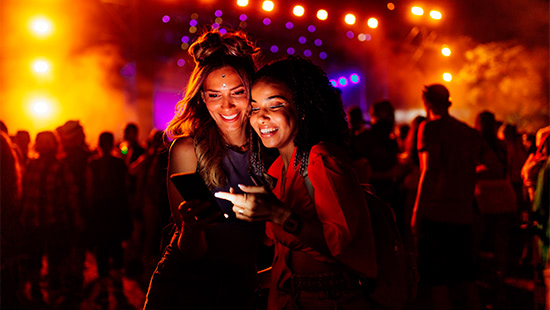 Download festival apps
Remember those pocket-sized programmes you used to get at festivals? You'd pick one up soon after arriving, it would get progressively more tattered as the weekend wore on, and then you'd lend it to a man called Spud and never see it again. Those paper guides still exist (probably), but most major festivals now have their own apps. They come packed with useful information – think site maps and secret set updates – and let you curate your dream schedule. Some even have alarms to help you avoid missing any of your favourite acts. Who said being organised was boring?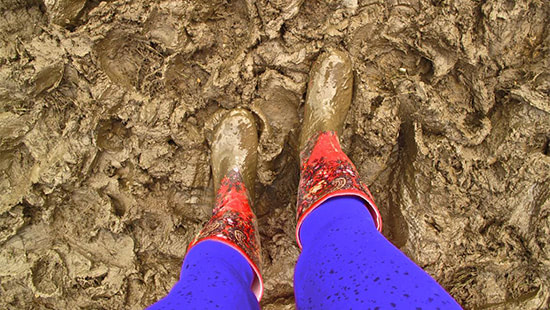 Protect your tech
We've all heard festival horror stories about people dropping their phones into a muddy puddle (or worse). Ensure your smartphone is defended by a genuinely waterproof, shockproof case and screen protector. And if it's not insured, you might want to rectify that. O2 Insure's Full Cover policy – available within 28 days of buying a device or upgrading – will help you out if your phone is stolen, lost or damaged. So you can properly relax.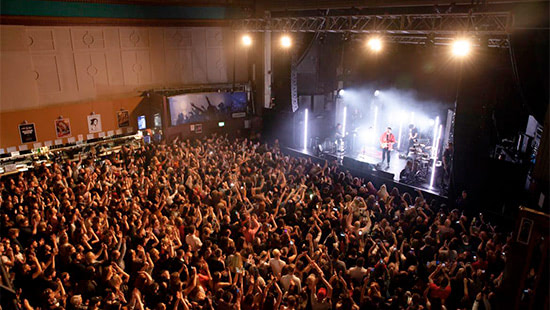 Win tickets to a gig of your choice
Summer is all about music, so to celebrate festival season, we're giving 3 lucky customers the chance to each win a pair of O2 Academy venue gig tickets. You can pick the venue and the performance for the gig tickets (subject to availability, see T&C's for more details). To be in with a chance of winning, simply answer this question: What is the name of the camera tool on the Google Pixel 7 Pro that lets you remove distractions in your photos in just a few taps? A: Magic Pencil. B: Magic Eraser. C: Magic Ruler. Email TheDrop@virginmediao2.co.uk with The Drop Giveaway in the subject line by 11:59pm on Wednesday 2 August 2023. Please include your answer to the question, your first name and last name, telephone number and address, and let us know the top three O2 Academy venues gigs that you'd like to see this summer. See full terms and conditions.