Why get an Android tablet with O2?
The best of Google, in your tablet
Whether you're aiming to be more productive or just want to be entertained, the power and innovation of Android will make it happen.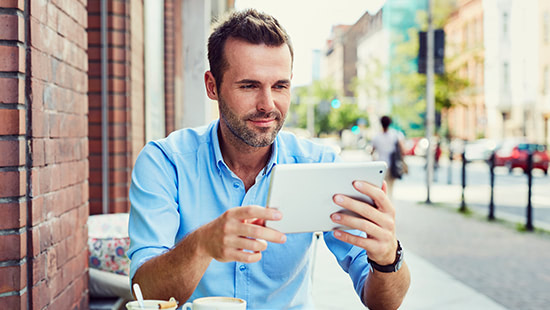 Have it your way
Your Android tablet is fully customisable, so you can get it just the way you want it. From the size of your icons and keyboard, to the games and apps on your home screen. You can even add widgets to your home screen, giving you easy access to your calendar, news, weather and more.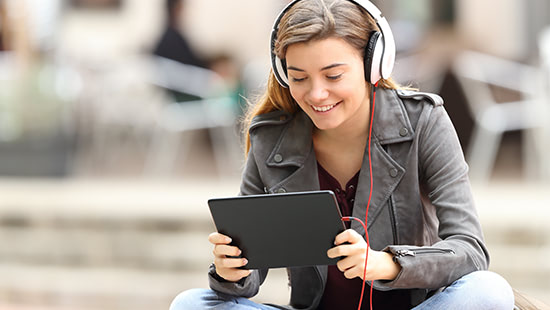 Keep all your photos, music and documents safe in one place
Save your content on your phone and open them up on your tablet. With an Android tablet, you can get access to all of your music, photos and more whenever you need it.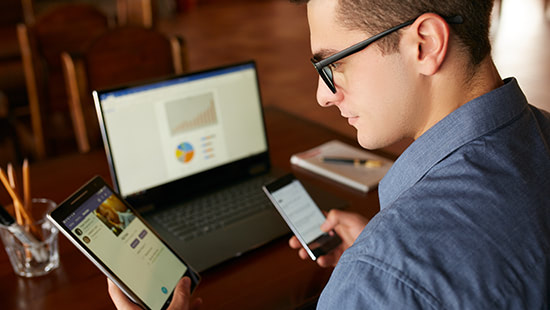 Just say the word
Get the laptop experience, in a tablet. You can still use a keyboard, and you can even get a stylus for your notes and scribbles. So you can get on with your work, do some online shopping or stream your favourite show, when you're on the move.
FAQs
What is an Android tablet?

---

What's the difference between an Android tablet and an iPad?

---

Which Android tablets can I buy from O2?

---

Will I get Disney+ with my Android Tablet?

---

Does my Android tablet come with a keyboard?

---

Where can I find O2's best Android tablet deals?

---