How to refresh your working from home routine
Remote work is now the norm for millions – here's how to make sure your routine is still working for you.
Maintain regular hours
When you're not working in the same physical space as your colleagues, it may be tempting to flex your routine. Maybe you'll indulge in a cheeky lie-in before working until 8pm. Or you find it difficult to stop work at the end of the day without a commute to separate your professional and personal lives. Sticking to a structured routine will probably make you feel better. Research shows routines can play an important role in mental health, and help people better manage stress and anxiety. Set your phone to "work mode" to help you focus on your job during the day, and establish a "hard stop" time – for example, you absolutely won't look at emails or messages from colleagues after 6.30pm. Adjusting the notification settings on your phone at the end of the working day can make this easier to stick to.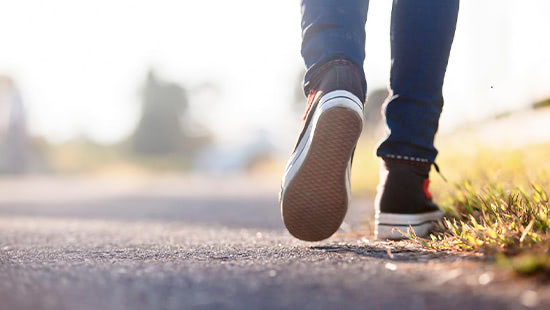 Schedule breaks – and get moving
Running for the 8.15am bus. Nipping out for a sandwich at lunch. For most of us, going out to work means getting some steps in without really trying – and working from home means moving less. That's not just bad for our physical health: staying sedentary is also associated with poor mood, increased stress and worse sleep. Try setting regular alarms on your phone to remind you to take breaks from work. Then be sure to move around – ideally outside in the fresh air, as this can boost your mood and increase energy levels. Want an easy WFH exercise challenge? Check the step count on your smartphone or fitness tracker to see how many steps you usually take on days when you go out to work. Then try to match that on days when you're working remotely.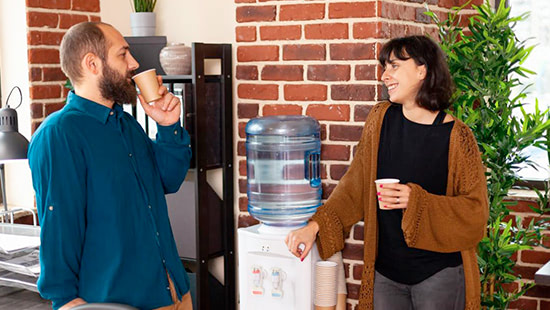 Stay connected
Loneliness doesn't just feel bad; it harms our health, too. But social isolation is one of the biggest challenges caused by remote work. Scheduling regular catch-ups with colleagues – both formal one-to-ones and casual conversations – can help maintain good, active work relationships. If you're checking in with a colleague virtually, remember to show interest in how they're doing, just as you would if you crossed paths in the staff kitchen. How's their day going? What are they up to at the weekend? It might occasionally feel a little forced, but it will help strengthen relationships that matter.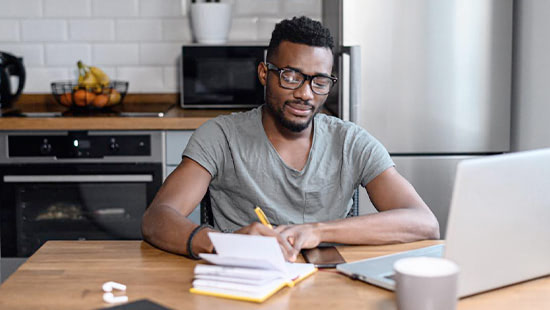 Create a designated workspace
When you're WFH, having a set space to get things done can help you stay focused, boost productivity and draw a distinction between your work and home lives. If you must set up shop somewhere that usually serves another purpose – like the kitchen table – create a portable "work kit" that you can pack up at the end of the day. This can be as simple as a box file or desk organiser with a handle where you stash all your professional stuff. When you clear it away at the end of the day, it will help signal to your brain that work time is over. And if you can't stop children/housemates/partners clattering past on their way to the fridge, it may be time to invest in some noise-cancelling headphones.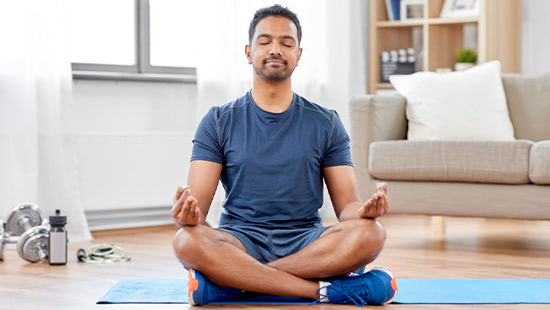 Practise mindfulness in small ways
Mindfulness has its fans and its critics. But it doesn't need to mean meditation or breathing exercises, if that's not what works for you. Ultimately it boils down to a bit of self-care. If working from home is now a long-term option for you, it's important to take steps to boost your mental health in that environment.
A popular tip is having a routine for the end of the day, as you would have when you head home from your workplace. That might mean going for a run, or it could be catching a quick 20-minute comedy on a streaming service – just something that marks the end of the day. Equally, creating an end-of-the-day list to ease you back into work the next morning can be super-helpful. There's no one-size-fits-all solution.