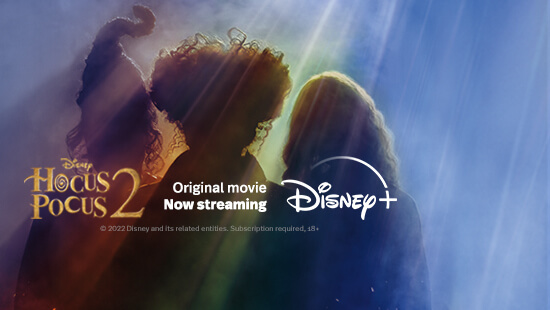 Nostalgic new delights
Disney's Hocus Pocus 2 is the haunting sequel to the 1993 Halloween cult classic. It's been 29 years since someone lit the Black Flame Candle and resurrected the 17th-century Sanderson sisters, and they are looking for revenge. Now it is up to three high-school students to stop the ravenous witches from wreaking a new kind of havoc on Salem before dawn on All Hallow's Eve.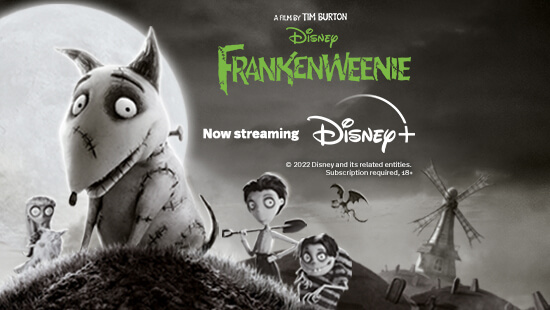 Kid-friendly watches
Under-12s may not be ready for big scares, but they'll want to get into the Halloween spirit. So hunker down in front of something smart, sparky and suitably spook-tinged – Tim Burton's hilarious and offbeat Frankenweenie or The Muppets' Halloween special Muppets Haunted Mansion will delight kids and nostalgic grown-ups alike. There's also the Zombies trilogy, a series of upbeat Disney Channel musicals about zombie and human students attending the same high school.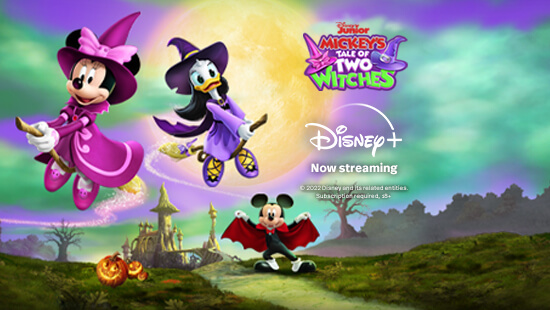 Halloween for tiny humans
Watching with very young children? Steer clear of anything that could actually frighten them (unless you want to spend the next six months checking under the bed for monsters and ghouls). Disney Junior's Tale Of Two Witches, a full-length film following Minnie Mouse and Daisy Duck as they attempt to graduate from Witch Academy, is ideal.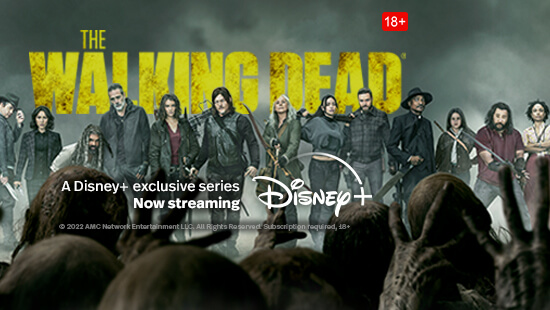 Seriously spooky shows
Stream Halloween specials from your favourite shows like Modern Family, How I Met Your Father, New Girl & so much more! Disney+'s collection of TV series has you covered with shows like the anthology series American Horror Story. Get started with the first season, that revolves around the Harmons, a family of three who move from Boston to Los Angeles as a means to reconcile past anguish. Alternatively, binge your way through The Strain, a high-concept thriller following the CDC Canary Team as they investigate an outbreak in New York City with hallmarks of vampirism, or follow a group of survivors during a zombie apocalypse in The Walking Dead.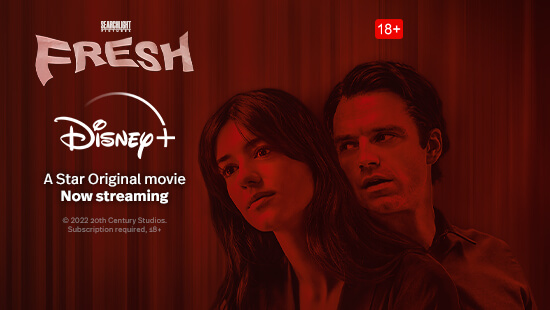 Classic Halloween Watch-list
Supernatural suspense, shocking sci-fi and gritty gore are all covered in Disney+'s library of horror films, including some real classics. Hide behind a cushion as you watch the newest entry in the Predator franchise, Prey, an all-new action thriller set in the Comanche Nation 300 years ago. Or settle in and stream Fresh, a Disney+ original movie that follows Noa, who meets the alluring Steve at a grocery store and – given her frustration with dating apps – takes a chance and gives him her number. After their first date, Noa is smitten and accepts Steve's invitation to a romantic weekend getaway, only to find that her new paramour has been hiding some unusual appetites. If you're in the mood for some classic Halloween movies, Disney+ has you covered there, too, from Alien, 28 Weeks Later, and The Hills Have Eyes to The Rocky Horror Picture Show!