How a tablet will change your life
Portable. Versatile. Find out how a tablet could change your life.
Read more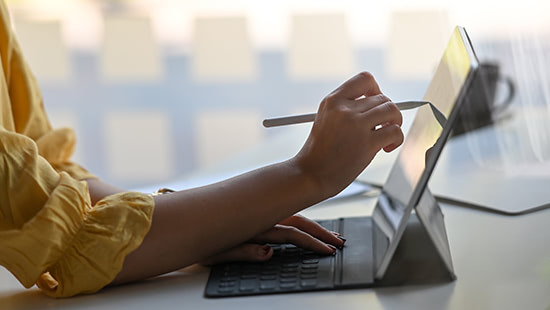 It'll change the way you work
Ever feel like you're chained to your desk? Or like you're struggling to stay productive when you're on the move? A tablet can change all of that. Tablets are lighter than laptops, so they're super portable. You can get online with a tablet sim or wifi, then you're free to reply to emails, send out invoices or perfect your presentations. But if you prefer, you can buy a laptop with data so you can use it on the go.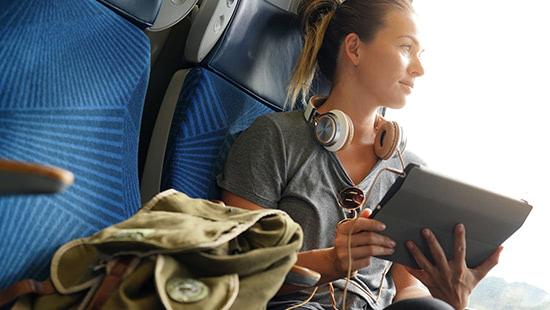 Watch movies anytime, anywhere
It can be hard to find time to go to the cinema, but that doesn't mean you can't be a movie buff. Just watch them on your tablet instead. Disney+ offers a subscription that lets you watch as many movies and TV shows as you want. It also lets you download movies in advance so you can watch them even when you don't have an internet connection. So, catch up on some old favourites, discover a new genre or watch that movie your friend's been recommending for years.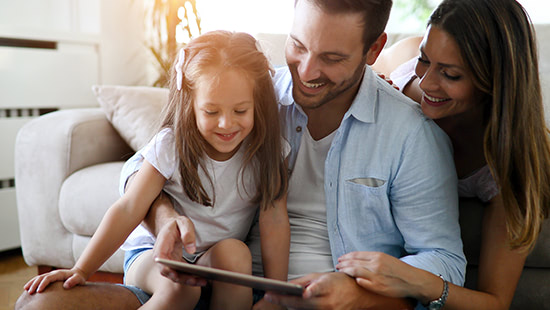 Smart online safety for little ones
Worried about what your kids might find online? Relax, we've got your internet safety covered. There are plenty of kid-friendly apps you can download and set up with parental control to keep them safe. Check out our range of tablets, including ones specially designed for the little ones.