Tips for flying with tech
Time flies when you're having fun. Find out how using tech can turn an Economy flight into Business class.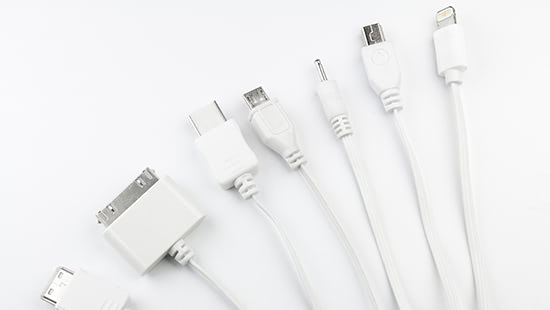 Power up
There're a few things you'll need to do before you get to the departure lounge. A pretty obvious one – make sure your phone (or tablet) is fully charged. You don't want it to crash mid-flight. You can always take a power bank with you to give it a little boost.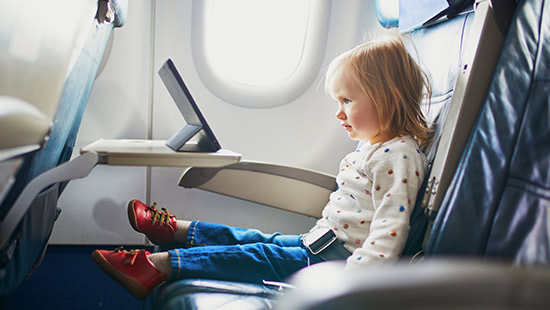 Watch movies or read a book
Did you know you can download some shows or films on Disney+, so you can watch them without wifi? Just make sure you get a few good films or series downloaded before you go, and you can binge to your heart's content. You can also download all kinds of books onto your phone or tablet, including audiobooks if that's what you prefer. Prop up your iPad or tablet, and press play.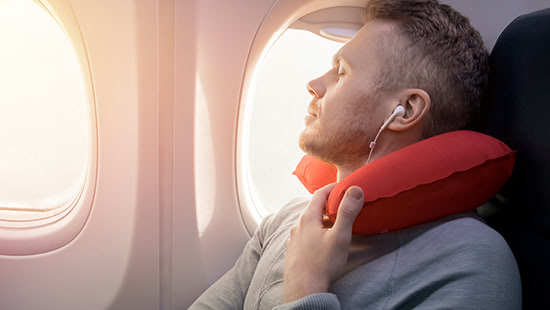 Stay tuned in
There's always the option of listening to music – and it never seems to fail. You can download your tracks before to your phone and listen offline. Just pick out your playlist before the flight, then you can sit back, press shuffle, and let your phone do all the work. If you're someone who finds your wires getting tangled round the lap tray, then try browsing our range of wireless headphones. And with so many designed with noise cancelling capabilities you can shut off from the rest of the cabin, as and when you please.