Stay connected when travelling
Don't let your trip stop you tweeting, streaming, and messaging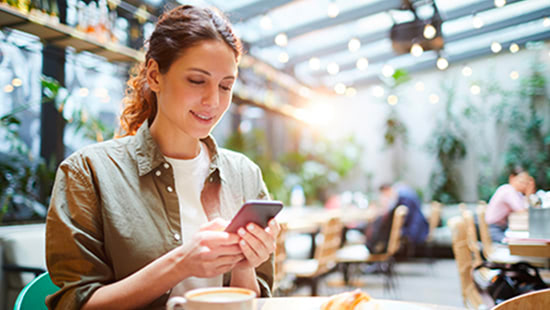 14,000 wi-fi hotspots to help you stay connected
Wherever you are in the UK, there's a good chance you're close to one of our 14,000 O2 Wifi hotspots. Perfect for staying connected. Plus, they're in plenty of shops, restaurants, and cafés like Costa, McDonald's and more, so you can snap away at the beach then upload your frozen treat to social media. Just have a look at our hotspot finder to see where you can get access. When you find and connect to the one you want, you'll be asked to register in a few simple steps, then it's stream ahoy.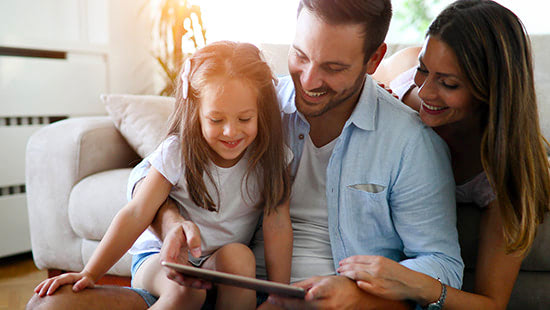 Download it before you go
Desperate to catch up on your favourite series on Disney+, or itching to read the latest novel from your favourite author? If you know you'll be spending hours off the grid, you'll be glad to know most apps give you the option to download your favourite content before you go. You can even save maps to save you from getting lost. So, you can keep enjoying all the things you love.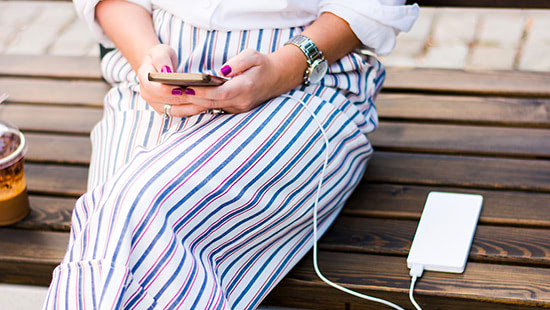 Keep your battery topped up
There's nothing worse than running out of battery when you're out and about, so make sure you take your charger with you. And, remember lots of trains have plugs for passengers to use. Or, why not invest in a portable charger? We stock all types of power banks that you can use for topping up on the go.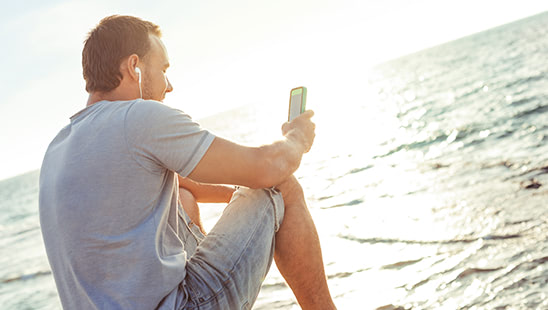 Use Wifi Calling when you can
Find out how to set up Wifi and 4G Calling. Once you've set it up, you'll be able to make and receive calls wherever you have wifi. You won't be charged extra for using it either – your calls are included as part of your usual tariff allowance, and out-of-tariff calls are charged at our standard rate. Just bear in mind that you'll need to be using a compatible device.
Get online with your tablet or laptop
We can help keep you connected when you're on the move or working remotely on the go. It's all about mobile broadband. We've got all sorts of devices you can use to create a wifi hotspot, or to connect your laptop or tablet when you're away from home. Want to know more? Take a look at our breakdown of all the mobile broadband devices you can get.