Join the network you can trust
We're here for you whenever you need us.
Why choose the O2 network?
Because more people rely on our network than any other. Every single day we have over 47 million connections* pinging on our network, helping people and businesses all over the UK to stay connected to the things that matter.
Here's why our customers are so loyal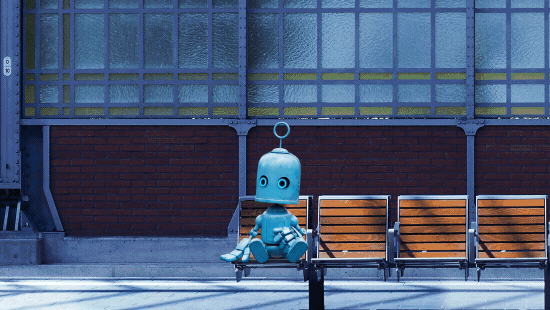 Let us introduce you to Bubl
You've probably already seen our robot all over town. Think of Bubl as your little blue buddy. Smart. Reliable. Everywhere. Just like the O2 Network.
Our award-winning network keeps getting better
In 2021 we invested more than ever before in making our network service more reliable for our customers. We added extra 4G capacity into over 241,000 UK postcodes, as well as bringing 5G to over 300 UK towns and cities.* Find out more about 5G
We're passionate about rural connectivity and bringing 4G to parts of the UK for the first time. And, we're committed to becoming a Net Zero network by 2040.
*data correct as of December 31 2021. Based on towns and cities with over 50% 5G population coverage outdoors.
Upgrading our network
We're constantly monitoring our network technology and assessing our customers' experience to make sure it's as good as it should be.

As apps and videos become more data-hungry, we have to make sure our network can support what our customers need to do.

Mobile technology runs on radio waves called spectrum. Having more spectrum means our network can handle more capacity – and this provides better speed and reliability for customers using it. The amount of spectrum available to mobile networks is limited, so we must use it carefully in the places that our customers need it most.

In 2021, the government auctioned some new spectrum, and we bought a significant amount. We're using this extra spectrum to add capacity to our 4G network – particularly in busy places. This means more customers can get a good signal, and data connections are quicker and more reliable.

To allow us to focus on upgrading to faster, more energy-efficient 4G and 5G networks, we'll be switching off 3G in 2025.
Growing our coverage
We are proud to say that over 99% of the UK population can get access to our 4G network, no matter where they live or work – but we're not happy with that. We know there are communities living in very rural areas of the UK who are still not enjoying the benefits of a high-speed network. That's because it's much more difficult for us to build masts in the countryside.
Building a shared rural network is a huge area of focus for us, and the industry. We're working with other mobile operators and the government to try and grow the mobile coverage in these areas. Learn more about how we're building better mobile coverage in urban and rural areas below.
We're taking the carbon out of O2
When it comes to sustainability, we want to lead the way. That's why we've set an ambitious commitment to be the first UK mobile network to reach net zero. Across every office, every store and every mast, our goal is to remove non-renewable energy from our network and operation, to be a Net Zero Business by 2040. Find out more.