Join the network you can trust
We're here for you whenever you need us.
Why choose the O2 network?
Because more people rely on our network than any other. Every single day we have over 34.1 million connections* pinging on our network, helping people and businesses all over the UK to stay connected to the things that matter.
Here's why our customers are so loyal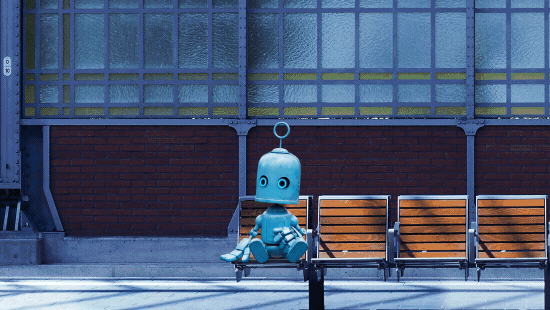 Let us introduce you to Bubl
You've probably already seen our robot all over town. Think of Bubl as your little blue buddy. Smart. Reliable. Everywhere. Just like the O2 Network. You'll be seeing a lot more of Bubl, too.
Our award-winning network keeps getting better
We invest over £2 million a day to make our network even better. In 2020 we expanded our coverage by adding extra 4G capacity into 180,000 UK postcodes. And we're pushing this further by championing the Shared Rural Network agreement, to boost current landmass coverage from 67% to 84%, which will give an extra 1,800 sq miles of the country access to 4G for the first time. That's why we've been awarded Best Network for Reliability by GWS in 2019, 2020 and 2021. And Best Network Performance 2019 and 2020 by Mobile News.
Find out how we build, operate and improve our network, as told by the kids of O2.
And when it comes to 5G, we're now live in over 150 towns and cities, with many more rollouts planned this year and beyond. Find out more about 5G.
We're taking the carbon out of O2
When it comes to sustainability, we want to lead the way. That's why we've set an ambitious commitment to be the first UK mobile network to reach net zero. Across every office, every store and every mast, our goal is to remove non-renewable energy from our network and operation, to be a Net Zero Business by 2025. Find out more.