Using your phone to ease your mind
Take a break
Finding it hard to relax? Read about how you can use your phone to relieve stress.
Read more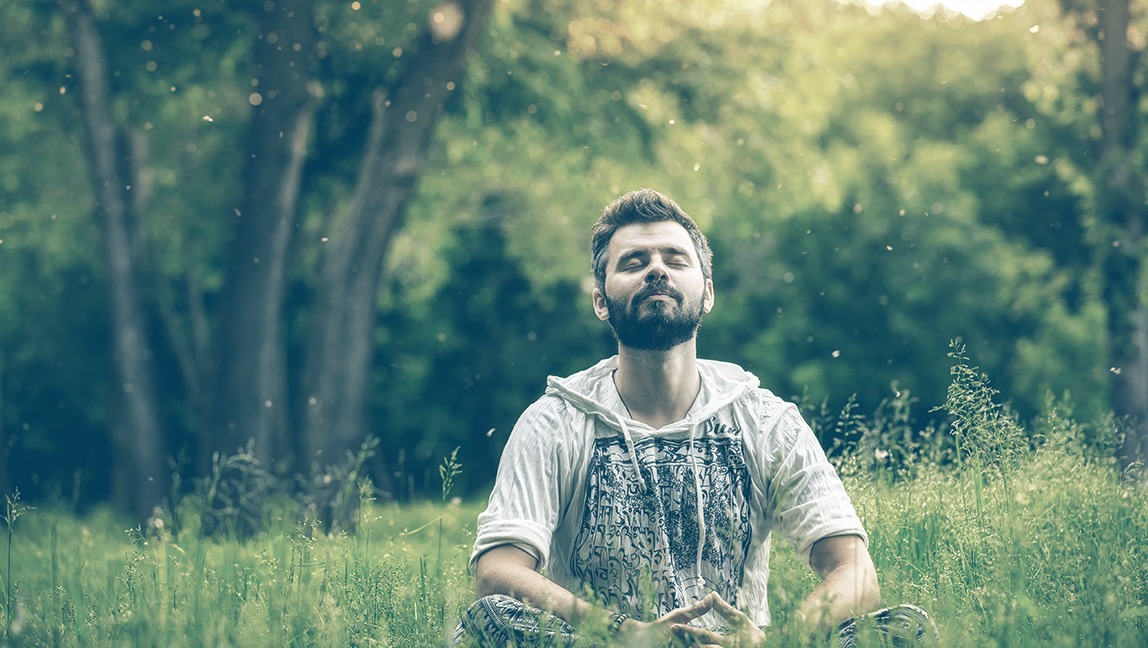 Feel like you're on top of the clouds
If you're looking to relieve stress, improve your concentration and boost your happiness, meditation is a great option. Not everyone has the time and money to go to classes, but thankfully there are plenty of apps that'll have you feeling relaxed in no time. New to meditation? Why not try Headspace – it's perfect for beginners, with 10 minute exercises that fit into your busy lifestyle perfectly. It's also free for iOS and Android. Or, if you've tried meditation before, Insight Timer could be better suited to you. It boasts over 4500 guided meditations and 750 meditation tracks – plus, like Headspace, it's free on iOS and Android.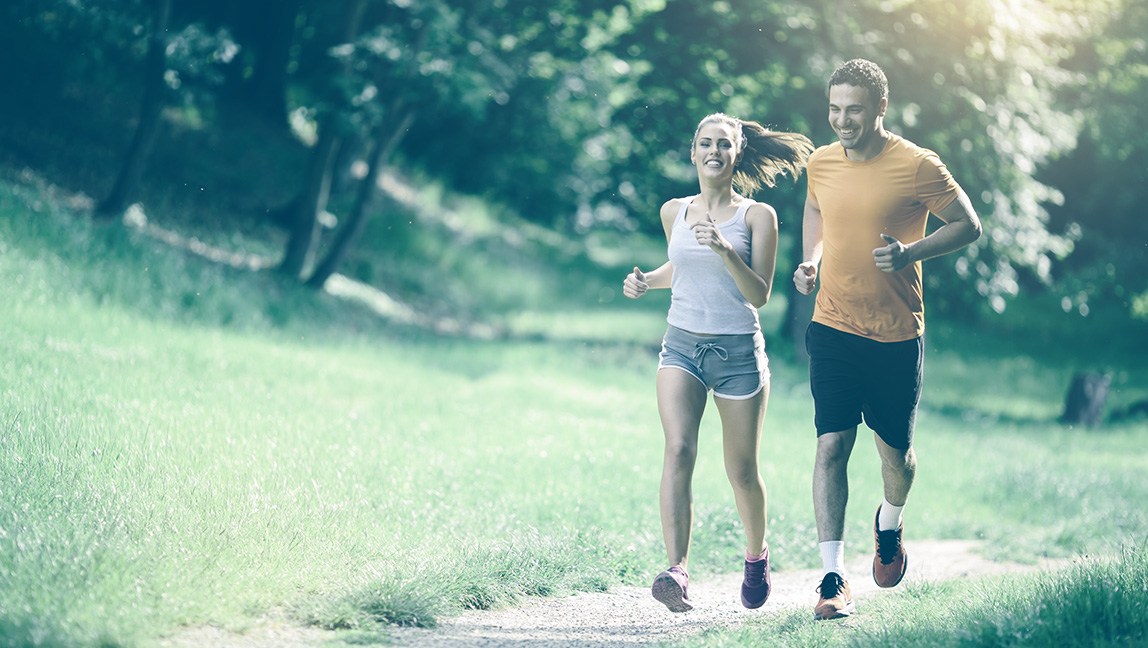 Run your worries away
If you're someone who just can't sit still, getting some fresh air while you clear your mind could be perfect for you. With MapMyRun, you can use your GPS to track your fitness activities and find running routes near you. If you want to take it to the next level, invest in a Fitbit so you can track your steps all day, every day. And you could even sync it with your MapMyRun account.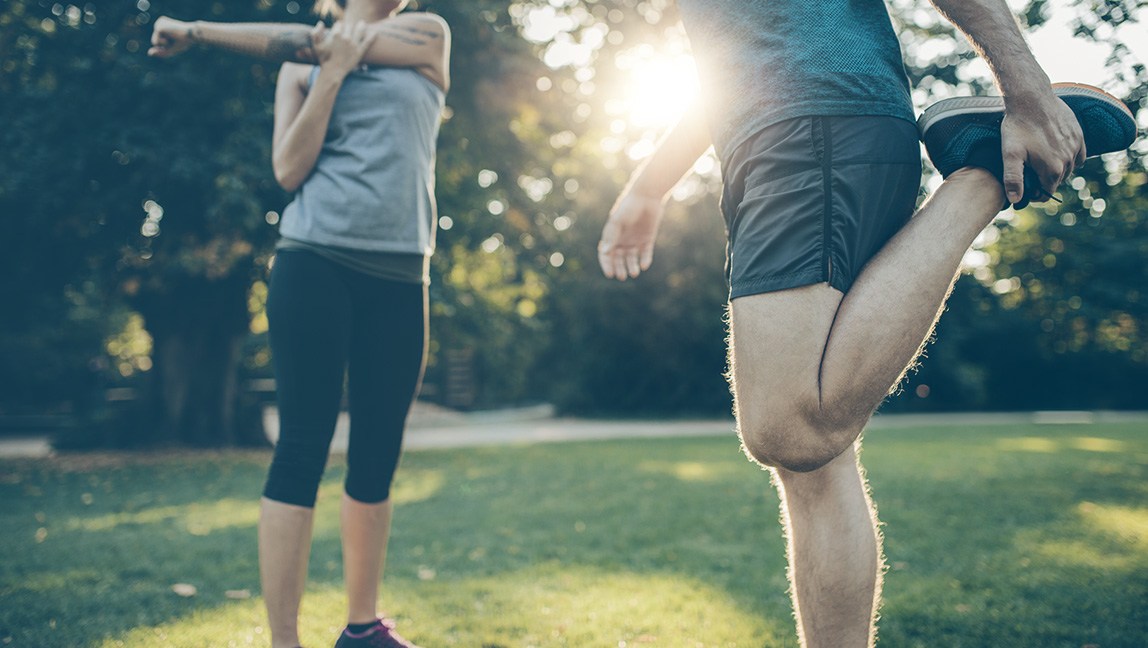 Less stress, more stretch
Yoga is known for cleansing your mind and improving your posture. It can help to ease any aches and pains too, which is always a plus. If it's something you've never tried before, start off with Simply Yoga. Expert videos will show you how to perform over 30 poses, and the pre-set routines will guide you through them. And it's free on iOS and Android. Alternatively, try Daily Yoga on iOS or Android. It's suitable for yoga pros and newbies, and encourages you to make yoga part of your everyday routine. It even includes Pilates and some high intensity interval training for if you feel like burning some serious calories. The best part? It's free - but does include some premium upgrade options.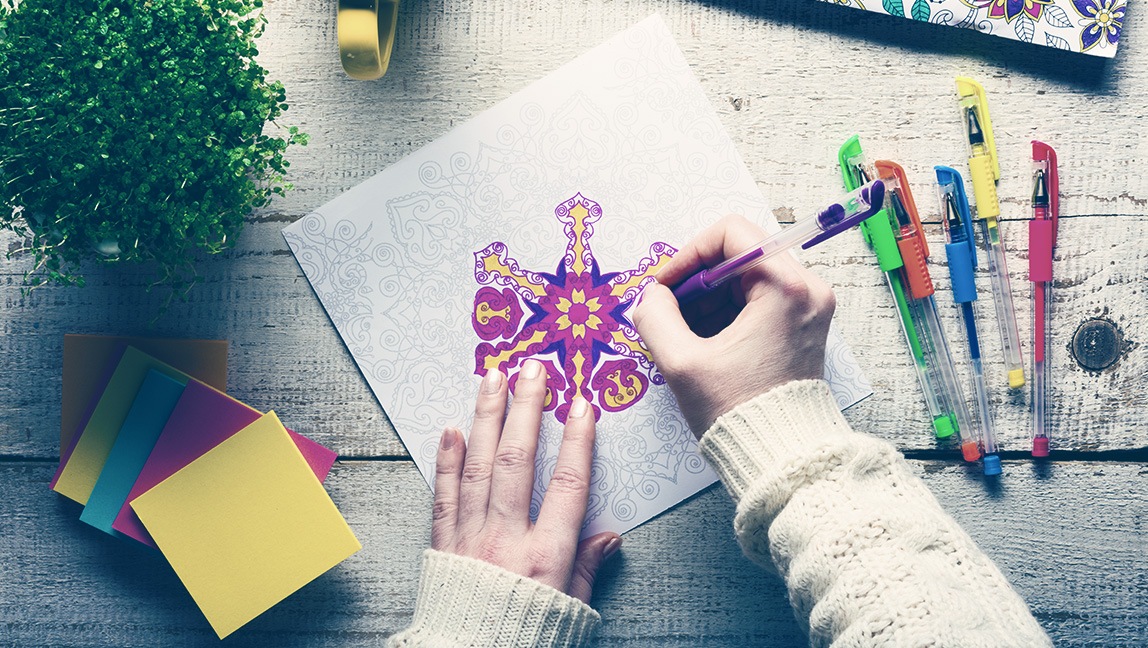 Colour yourself calm
Colouring isn't just for kids. Colorfy is a digital colouring book with patterns and shapes that help you to relax. Perfect for busy train journeys or curling up on the sofa at the end of a tough day. There are over 1000 pictures to choose from, and you can even upload your own images if you like. You can use it without wifi too, so you won't be bothered by everyday life while you colour to your heart's content. You get a seven day free trial, then it's £5.99 a week.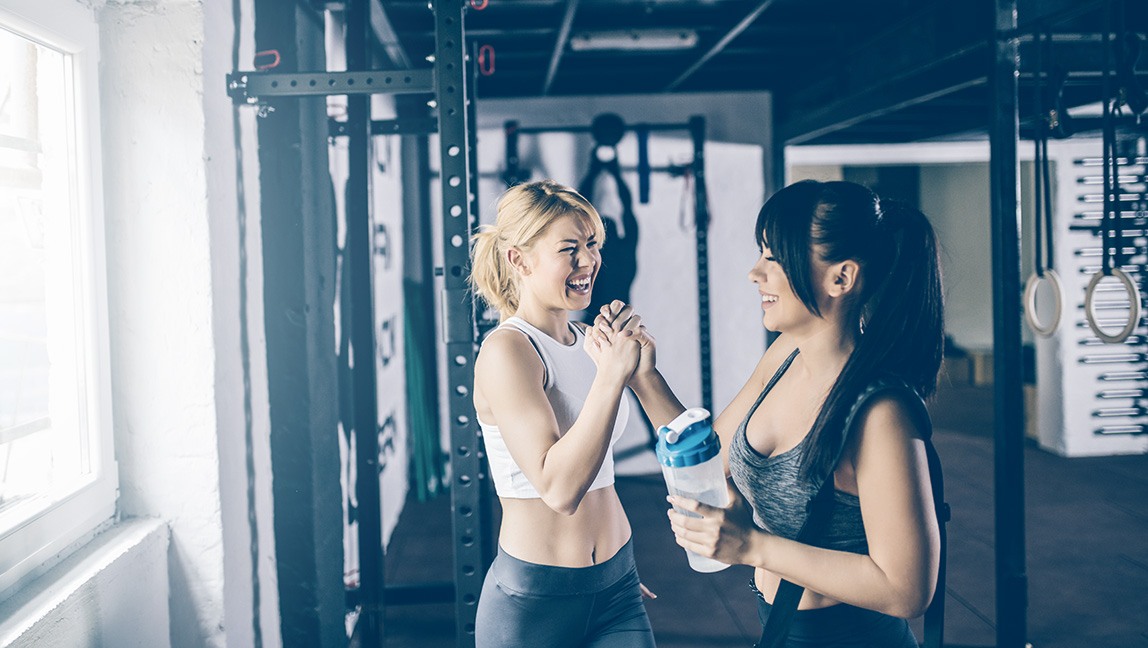 Work it out
Get your daily dose of endorphins, with exercise you can do in the comfort of your own home. Try Sworkit – it's got loads of workout programmes, and you decide which one you do depending on whether you want to be leaner, fitter or stronger. You get a 30 day free trial, so if it's not for you, it's not a problem. Or head to YouTube, where there are loads of free workout videos available. Try FitnessBlender, who have over 500 free workout videos. You'll be feeling good in no time, and you don't even need to leave the house.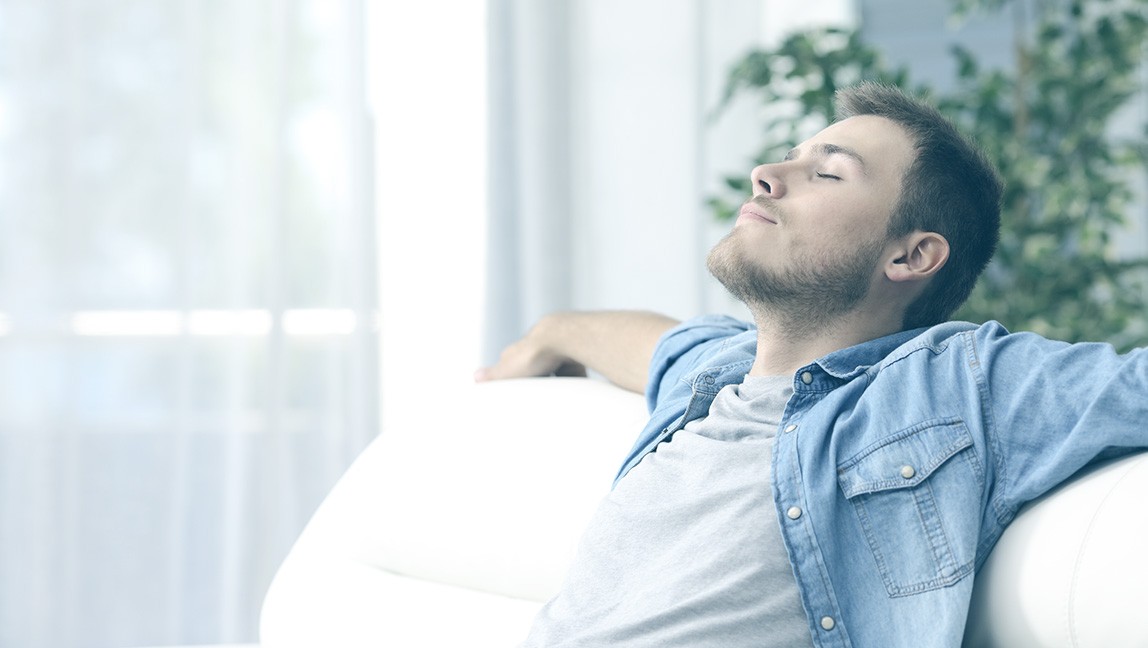 Manage your anxious thoughts
If you're someone who suffers with anxiety, try SAM (self-help anxiety management). It helps you to learn more about your anxiety, and includes some activities that can help to calm you down. Big job interview coming up? Try using their breathing timer to stop you from getting into a panic. Feeling a little tense? Try their muscle relaxation exercise. It might not get rid of all your troubles, but it can certainly help to ease a worried mind.
Read our other articles
Five uses for a Pay As You Go phone

From cutting down the direct debits to keeping a handy spare in your glove box. Read the article.

Six easy steps to being more organised

Sort out your tasks, budget and inbox, with these six apps. Read the article.

Apps for a bargain break

Find out which apps could save you money on your flights, accommodation and more. Read the article.

What to do if disaster strikes

Find out what you need to do if you lose or break your phone. Read the article.

How to get the best live music experience

Find out how to make your live experience a night to remember, from getting VIP treatment to sharing your night through Snapchat. Read the article.

Get fit for good

Read about the fitness trackers and smartwatches that can help you get in shape. Read the article.
Products featured in this article
Fitbit

Perfect for tracking steps and measuring your heart rate. Check out our range of Fitbits.