A summer of festivals
Supercharge it with your smartphone
Choose the right apps and kit to make your festival experience even more epic. Read on for our tips and tricks.
Read more
So, what can you do with your smartphone?

Plan ahead
Get the apps and kit you need for the perfect festival

Share the love
Take pics or videos to share with friends

Just chill out
Your phone's got you covered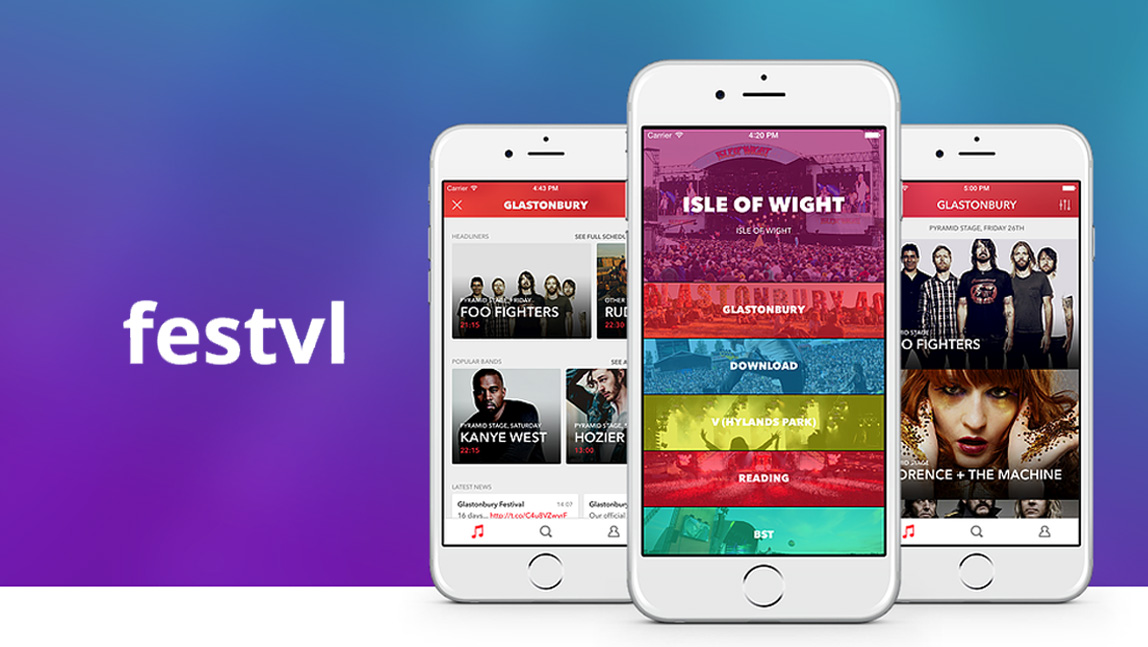 Plan your festival
There's a lot to be said for going with the flow, but a bit of pre-festival planning's likely to pay off. Festvl is a handy app for iOS devices. Use it to check out the line-up, get a taste of unknown artists and plan who you're going to see. You'll even get an alert when your favourite bands are taking to the stage, to make sure you don't miss out. The other thing to plan in advance is your journey. If you're going by train, make sure you've got the right music or movies on your phone, so you can just kick back and enjoy the ride. The Trainline app will also help you make sure your journey goes to plan. And you might even save some cash if you book early enough.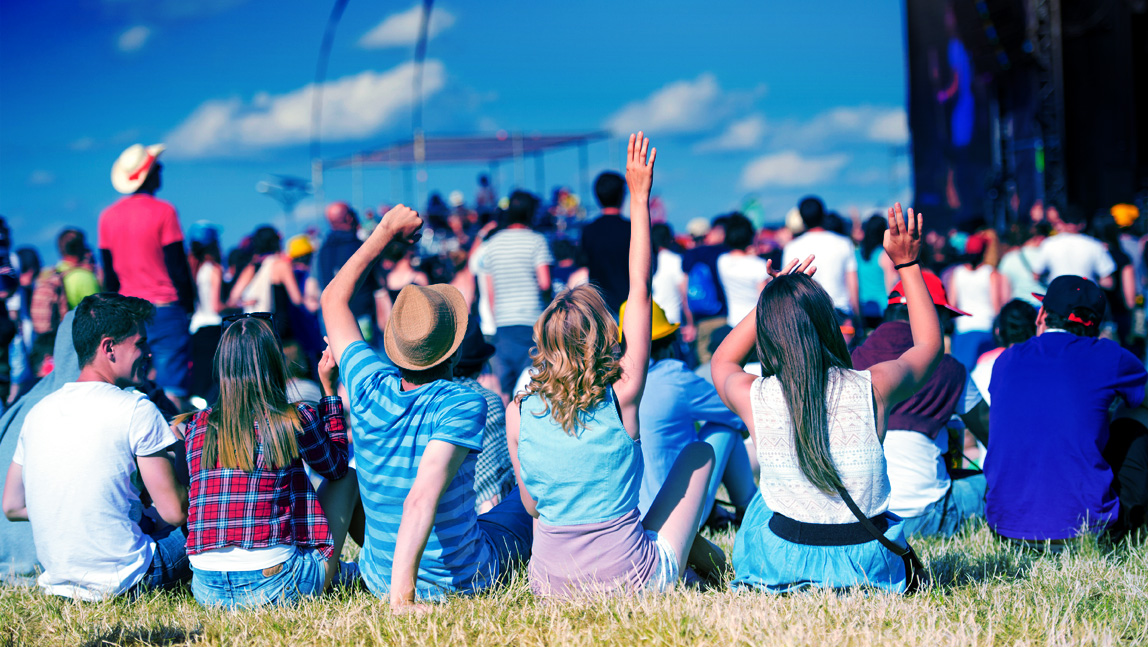 Be in the know
There's not much that gets a crowd more worked up than a secret set. Chances are people will be talking about it for years to come – don't only hear about it once it's over. Keep an eye on Twitter to be among the first to know what's going on. And while you're likely to know a lot of the tracks you'll hear at the festival, if something new rocks your world use Soundhound to find out what it is. If a mystery song gets stuck in your head after the gig, you can even sing or hum it into the app – depending on your musical ability.
Your phone's got your back
There are so many ways your phone can help you stay safe at a festival. Download the Find My Friends app so no one's ever left flying solo – just hide your location so no one knows you went to see that not-so-cool band after all. And Boutique Camping Tent Finder (iOS) and Festival Buddy (Android) will help you find your little canvas palace at any time of the day or night. Being armed with the right apps can give you peace of mind, and none more so than the First Aid app by the British Red Cross. Anything that can go wrong in the real world can also happen in the festival bubble, so while you're unlikely to need to use this app, it's great to have it in your back pocket.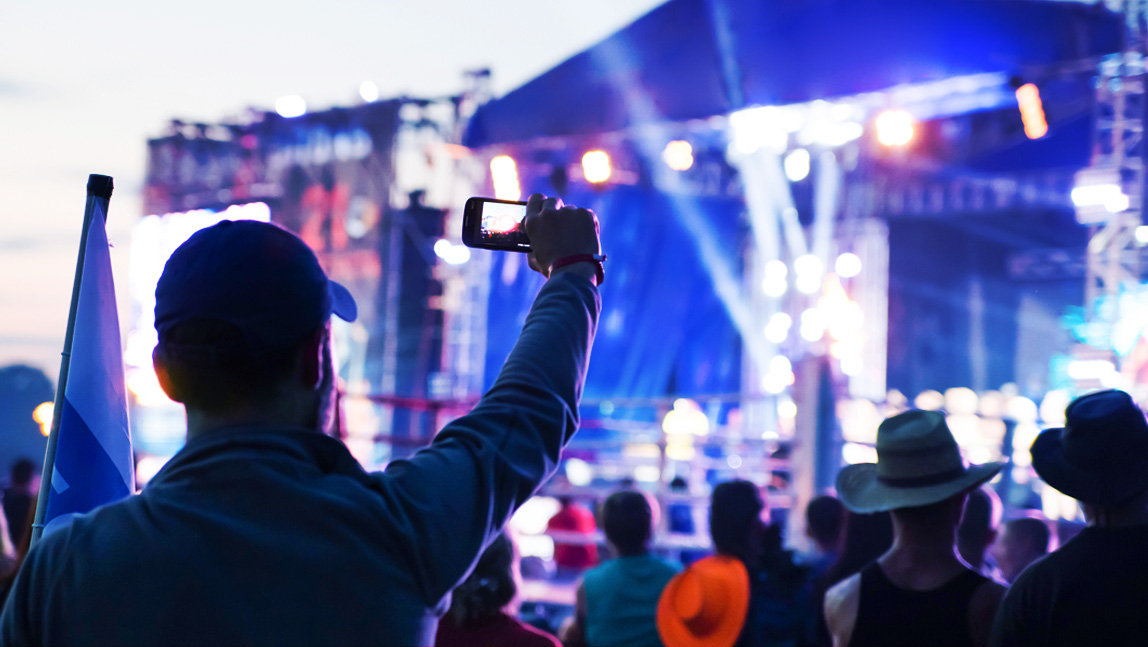 Protect your precious smartphone
Your phone is one of the most useful things you can pack for a festival. But it's probably also one of your most prized possessions, so you'll want to keep it safe. With a decent waterproof case, you can sit on your tallest mate's shoulders and wave your phone about in the rain. And if you drop it, it's got the best possible chance against the mud. And the wellies. But if the very thought of that sends shivers down your spine, you've got other options. Why not grab a low cost smartphone with a Pay As You Go sim? The moto c gives you all the benefits of a phone at the festival, with none of the worry. And when the fun's over, just pop it in your drawer until the next gig.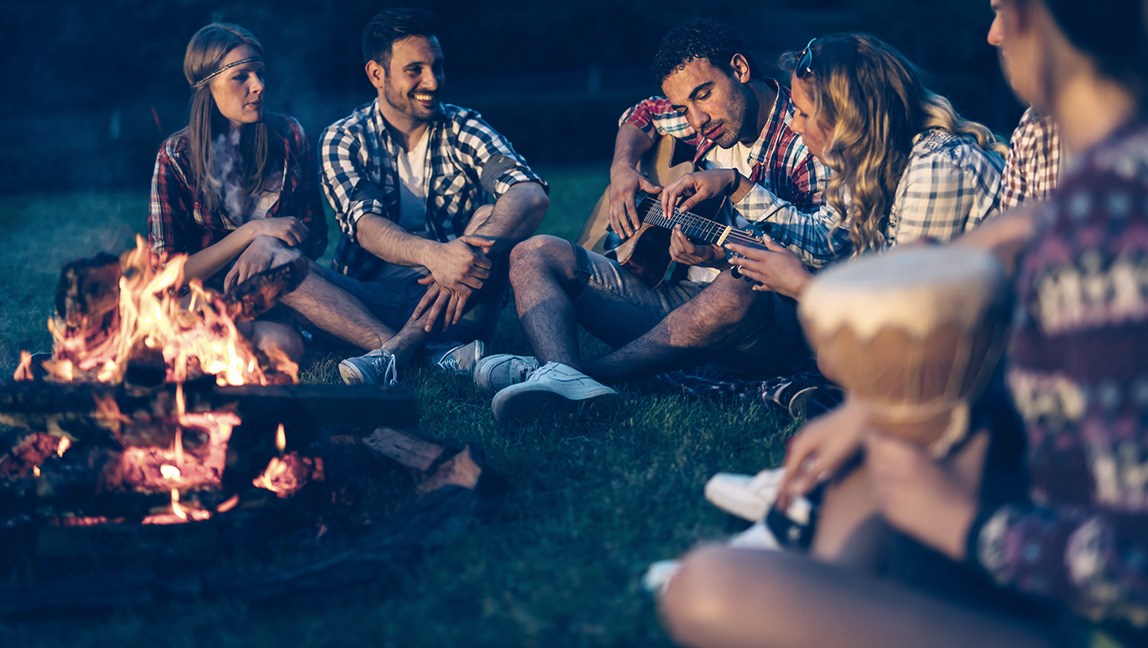 Get the most out of your phone
It's worth thinking about accessories that'll help you get the most out of your phone at the festival. The Belkin Pocket Power 10K Power Bank lets you charge your phone up to three times, without going near a socket. And a portable speaker is a must to crank out tunes around the campfire. The Kitsound Mini Buddy is super portable and surprisingly loud for its size. And it even comes with a keyring attachment, so it's perfect for adventures – just clip it on your rucksack and go.
Read our other articles
Day with a smartwatch

Find out what your day could look like with a smartwatch to help you out. Read the article.

Keep the party alive

Read our tips for planning the perfect party. Read the article.

Smart homes: all you need to know

Find out what it means to turn your house into a smart home. Read the article.

How to get the best live music experience

Find out how to make your live experience a night to remember, from getting VIP treatment to sharing your night through Snapchat. Read the article.

Take pictures like a pro

The ever increasing camera capabilities means there's no excuse for missing that beautiful sunset, or the moment Dave fell off his chair. Want to know more? Read the article.

Battle of the Androids

We compare the features of some of the best Android phones on the market. Read the article.
Products featured in this article
Pay As You Go sims

Need a sim for the festival? Find out more about our Pay As You Go sims.

moto c

Fancy a low cost smartphone? Find out more about the moto c.

Belkin Pocket Power 10K Power Bank

Get up to three charges on the go. Find out more about the Belkin Pocket Power 10K Power Bank.

Kitsound Mini Buddy

A speaker fit for adventures. Find out more about the Kitsound Mini Buddy.