Using Charge to Mobile on App Store
O2 | Set up Charge to Mobile for Google Play Store
App Store
It's easy to set up Charge to Mobile on App Store. Just follow the instructions below.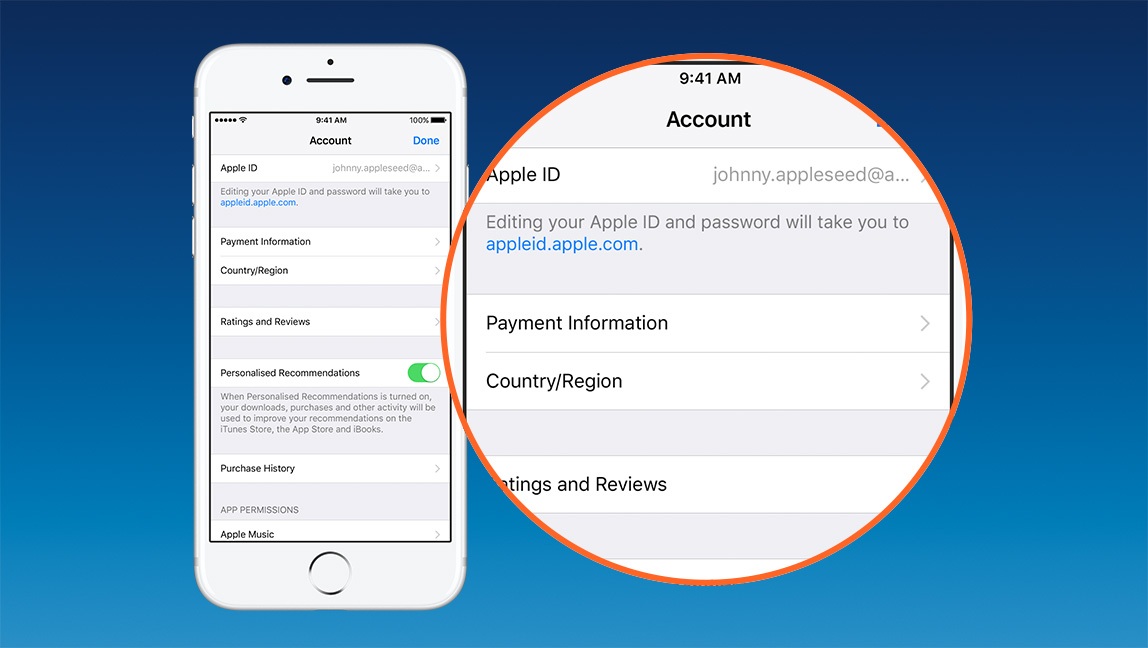 1. Open the App Store on your phone, tap your Apple ID on the top right and select your Apple ID.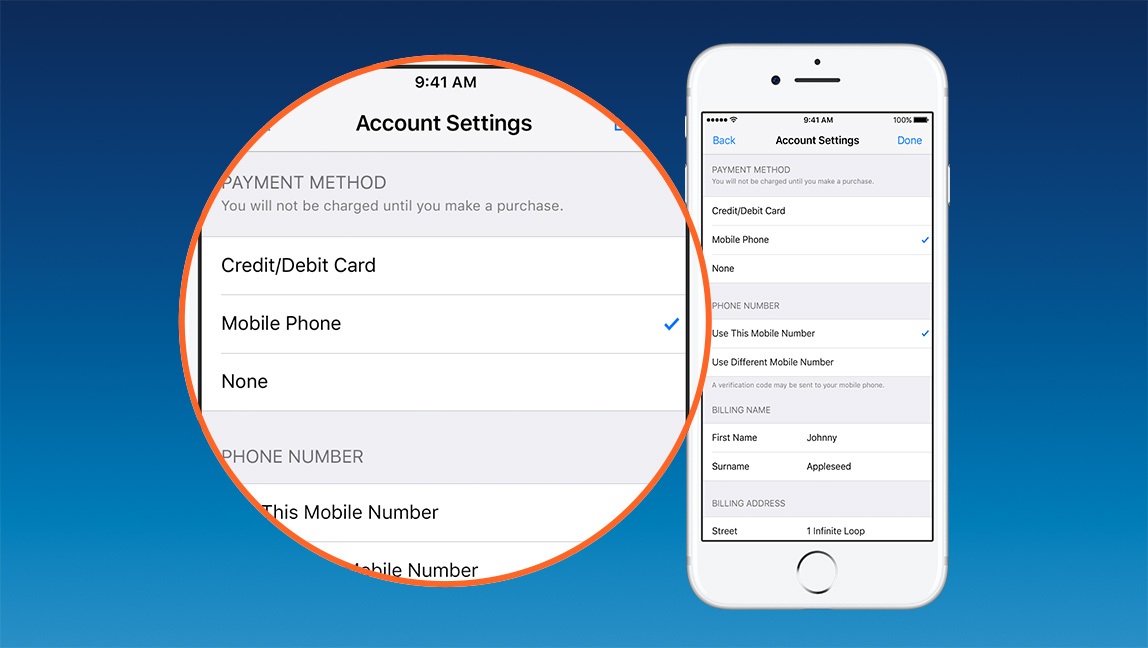 2. Select Payment Information and choose Mobile Phone as your payment type, then tap done.