Everything you need to know about the Red Roses
Our next national sporting heroes are giving it their all in New Zealand this autumn – here's what to know about them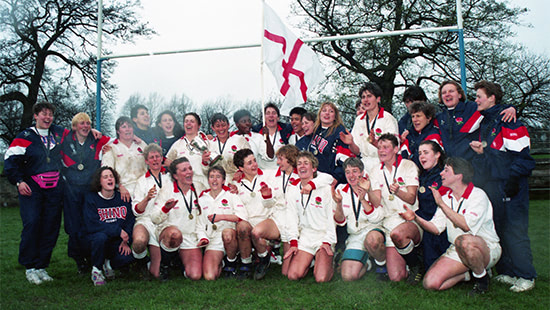 The Red Roses' history
Women have been playing rugby since at least the 1880s – but it took a century for England to form its first women's national rugby union team. The first women's Rugby World Cup didn't take place until 1991.

The Red Roses have taken part in every tournament since then, winning for the first time in 1994 and triumphing most recently in 2014. England's record is seriously impressive. The team have never finished outside the top three – in fact they've only dropped to third place once, in 1998.
England's key players
The group spans experienced players and fresh faces – but a special shout-out must go to captain Sarah Hunter MBE, who head coach Simon Middleton (the current World Rugby Coach of the Year) describes as "a better captain now than she has ever been".

Another key player is vice-captain and centre Emily Scarratt, who clinched England's 2014 victory with a try, a conversion and three penalties in the final. There's the stellar forward Zoe Aldcroft – reigning World Rugby Player of the Year. Plus, there's stand-out fly-half Helena Rowland, whose phenomenal performances in the 2022 TikTok Women's Six Nations and Summer Nations Series matches earlier this year helped propel England to their lofty heights.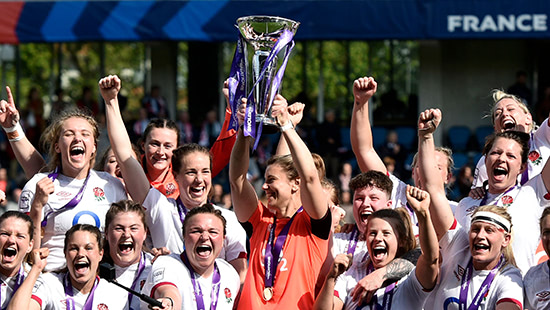 Big recent wins
We've said it before, and we'll say it again: the Red Roses are currently ranked the number one team worldwide. In April, the Red Roses smashed domestic attendance records for women's rugby during their victorious TikTok Women's Six Nations campaign, with 15,836 fans watching the 69-0 victory over Ireland. The squad also won their 25th consecutive Test in September, marking the longest winning streak in the sport's history. However, they did finish runners-up to New Zealand in the 2017 World Cup – meaning this campaign offers a welcome chance for redemption.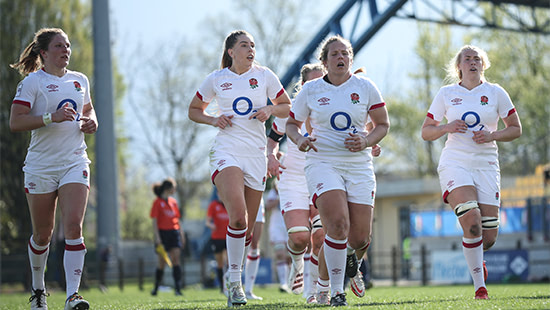 What's next
The tournament wraps up on 12 November, but whatever happens, the women's game is one to remember – and O2's support for the Red Roses is steadfast. We committed back in 2020 to fund the men's and women's games equally throughout our partnership with England Rugby. We're already excited about 2025 when England will host the best teams in the world.

The 2020s will be a pivotal decade for women's rugby in England – and this is just the beginning. Watch the two-part documentary Wear the Rose: An England Rugby Dream on ITV Hub to learn more about the Red Roses.
We want to give you the chance to get closer to the action, through ticket offers, prize draws and more. All you have to do is download the Priority app to find out what's coming next.