Safe digital world for children
The online world has added a different dimension to our lives, opened so many new opportunities but also new risks.
Children's personal data and privacy rights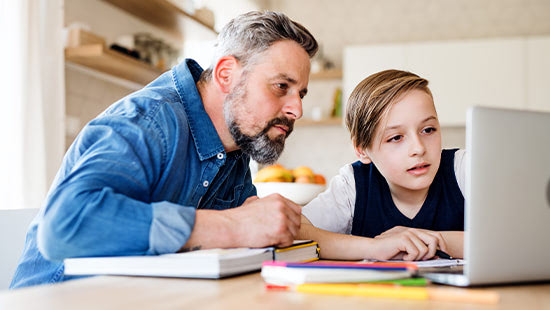 Your personal data
Personal data is what separates you from others. At O2, we collect personal information like your name and how you use the internet so that we can provide you with products and services of interest.
In the UK, children have the same rights as adults over their personal data.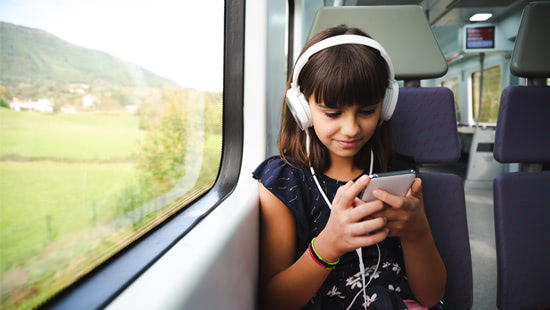 The importance of age when accessing our online services
To help keep you safe online, we filter and block 18+ sites as classified by the BBFC (British Board of Film Classification).
What does this mean for you?
If you try to go to sites that are 18+, we'll check you're over 18. You might get a 'Timed out' or 'No Response' message if it's a secured site.
Find out more about age verification.
What is the Children's Code?
The Children's Code contains 15 standards that online services (such as O2) need to follow. This ensures we are complying with the obligations under data protection law to protect children's data online.
Read more about the Children's Code
Why are you asking me for my personal information like my name and email address - what are you going to use this for?

We ask for this information so we can provide you with services that you are interested in e.g. log into the O2 websites or use our apps. We will only collect data if it's required by law or if it's needed to make the service you have requested from us possible. Sometimes we ask for information like your age to ensure we don't show you content that may be harmful to you.

---

How do I know you are not trying to trick me - is this safe for me?

We respect all our customers, and we have a duty to do the right thing. There are also laws such as the UK GDPR and Codes like the Children Code that make it a legal obligation for companies to protect your data from misuse and being stolen.

Your security and privacy are very important to us, and we have put measures in place to help prevent your data from being misused by accident or on purpose.

We'll only share your data if you've given us permission to do so, if it's required by law or to deliver our service to you. And we won't ever sell your personal data either

---

What is privacy?

Data privacy is the fundamental right that gives you a right to a private life, space and communication. Data privacy is a right that puts you in charge of setting your own boundaries and choosing who you share your data with. Data privacy is the protection of your personal data from people who should not know or have access to it.

---

What are data subject rights?

Data Subject rights inform you why and how companies are using your data before they collect it. Under the privacy law, you have the rights to:

Information - be provided with an explanation of who we are and how we will process your data.
Access - get a copy of all your personal data.
Correction - have inaccurate personal data rectified and incomplete data completed.
Deletion - have personal data erased.
Restrict processing in specified circumstances.
Data portability - get a copy of your data transferred to another data controller.
Object to the processing of your personal data carried out under the lawful bases of public or legitimate interests, and for direct marketing.
Not be subject to automated decision-making and profiling.

If you want more information on these rights, you can contact our team datarightsteam@o2.com

---

Can I change my mind and ask you to delete my information?

Yes, you can. You can change your mind and ask us to delete your information at any time. All you need to do is send an email to datarightsteam@o2.com. If there are any reasons why we can't do that, we will explain those reasons to you. If no, we will delete your data as soon as possible.

---

I am not happy with how my information is being used who can help me?

Firstly, you might want to talk to a parent or legal guardian. You can also contact our dpo@o2.com. In addition, you can also contact the Information Commissioner's Office (ICO) who regulates how organisations like O2 use personal information and they also have very good resources regarding your personal data.

---

Can my parents see what I do on my phone?

In certain circumstances, yes because it may be in your best interest for the parent to know what you are doing whilst using your phone. They should have a discussion with you before they start monitoring your phone. If they haven't, now may be a good time to have the privacy discussion and understand the purpose of them monitoring the activities on your phone.

---