Who's winning?
PARENTS

VS

KIDS
Who knows more about the world of online? Parents or kids?
Get the whole family together and take the O2 NSPCC Parents vs Kids quiz. See who knows the most about the online world, and learn a bit more about staying safe.
With guest presenters Lauren Layfield and Richard Osman asking the questions, all you need to play along is an Amazon Echo or the Amazon Alexa app on your phone. Then you're ready to go.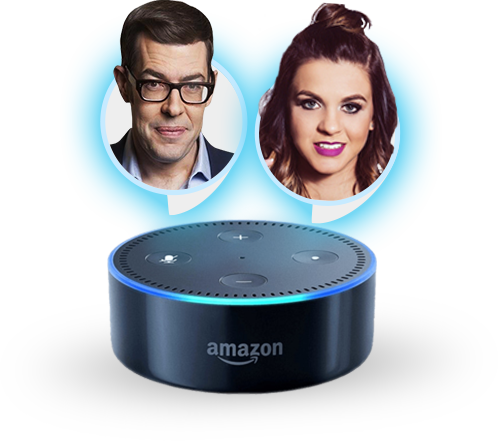 Start the quiz by saying...
Alexa, play Parents versus Kids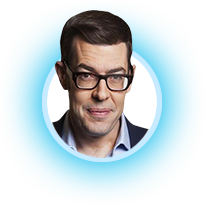 Okay, let's see who knows
the most about the online world...
What does PAW stand for?

Three years ago, O2 joined forces with the NSPCC to help give parents the knowledge, skills and confidence to keep their kids safe online.
The partnership brought together O2's tech knowhow, alongside the NSPCC's expertise in protecting children.
This year, we've teamed up to create a new quiz game using the Amazon Alexa platform, to pit parents up against kids in a battle of digital wits. By testing both sides' knowledge of the online world, we're aiming to get families talking about the exciting possibilities of the internet, as well as the risks to look out for.
Get help and find offers for the whole family
It's great being a parent, but we know it can be tricky sometimes. That's why we've put together some advice and a range of offers to make things that little bit easier.