Get the most out of mobile gaming
Mobile gaming has come a long way since the early days. Here's how you can keep gaming on the go.
Read more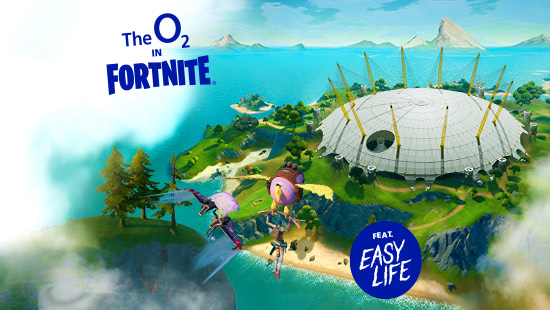 The O2 2.0 in Fortnite Creative
Where music and gaming became one.

See what happened when Epic Games came together with O2 and the UK's top breakout band, easy life, to change the way we interact with gigs forever.

Watch the gig.
Things you'll need to think about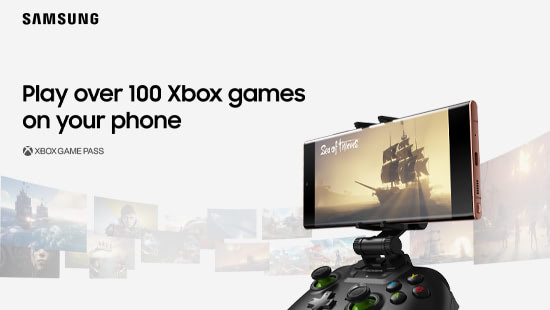 Ready for cloud gaming
Cloud gaming will let players have epic gaming sessions anywhere they want, with no consoles and no long waits for updates to download. A lot like the movies or TV shows you watch on your video streaming service, your favourite games will be available online to play anytime, anywhere. The Samsung Galaxy Note20 5G has been optimised to work with cloud gaming using Xbox Game Pass Ultimate. With 5G and Wi-Fi optimisers it'll keep you connected without buffering, stuttering or a surprise appearance by that annoying loading wheel.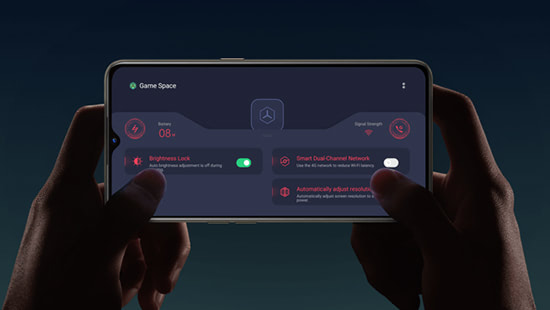 Processors that pack a punch
The biggest difference between the good old days of Snake and Space Invaders and today is the difference in power between smartphones and feature phones. Processing speed enables smartphones to power AAA titles, giving you the console gaming experience on the go. Got a need for speed? The OPPO Find X2 5G is just the ticket. OPPO's self-developed Hyper Boost will monitor real-time GPU running status, reduce frame drops and increase touch response. With all that power at your fingertips, who needs a console?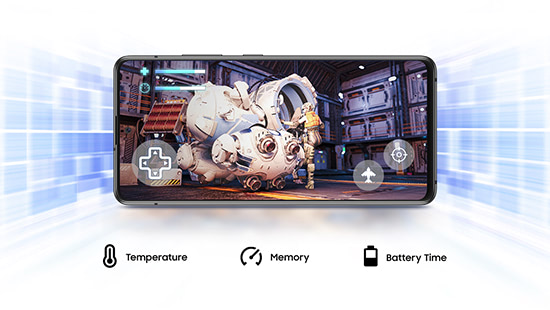 Screens that bring stories to life
To really take advantage of a powerful processor you need to pair it up with an impressive screen. The Samsung S20+ 5G does just that, with a 6.7" AMOLED Quad HD+ screen that promises cinematic quality. Along with the stunning visuals, the Samsung S20+ 5G also has a screen refresh rate of 120Hz, making games look smooth and life-like.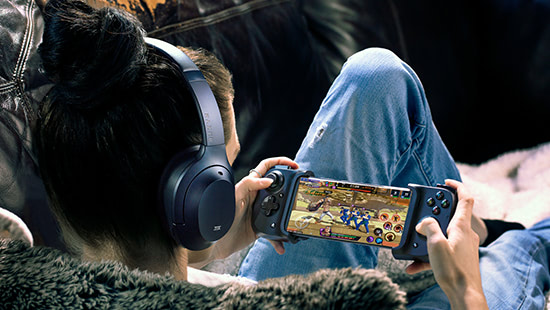 Accessories that put you in control
We can't talk about gaming and not talk about controllers. We've all been in that fight about who gets the "good" controller – but with mobile gaming, you can keep it all to yourself. To give you that console-like experience, try the Razer KISHI. With physical joysticks, you'll have precision aim and control. The KISHI connects directly to your phone's charging port, giving you instant button feedback and ultra low latency gameplay. Plus, Android gaming fanatics rejoice – the KISHI has universal fit, making it compatible across an array of devices.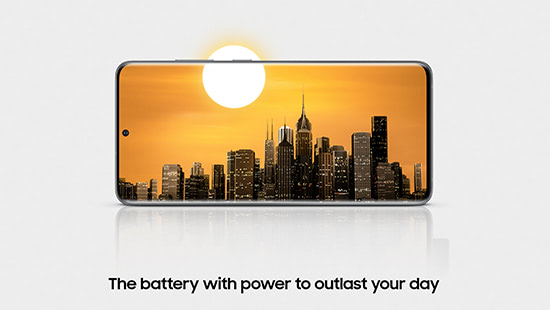 Batteries that won't let you down
When you're moments away from completing a level, the last thing you need is a frantic search for your charging cable. If you want to play the day away, then the Samsung S20+ 5G is the device for you. With a 4500 mAh battery, it will last you for hours on end. Need a quick top-up? The 25W fast charger will give you the boost you need to extend your session.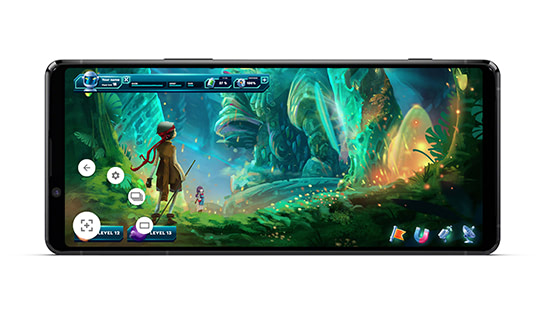 5G keeps you connected
Gaming by yourself is great, but gaming with friends and family is even better. Through the power of the internet, we've been able to spend time with our friends – and make new ones – in entirely new ways. Now, with the power of 5G, you can play even more graphically intense and fast paced games, without worrying about lag or a dropped connection. Want a phone to take this to the next level? Enter the Sony Xperia 1 II 5G – Sony's first 5G phone. With built in smart connectivity, it analyses the wifi connection ahead of time and switches to the mobile network when it detects a drop, giving you the most stable gaming experience.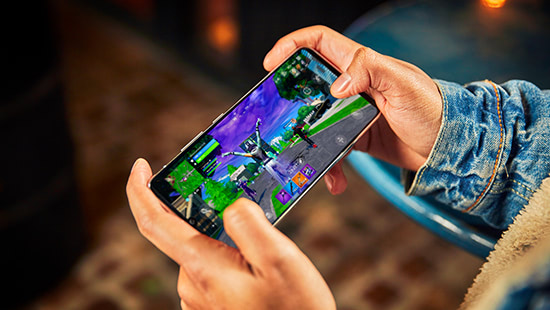 Enter new worlds, with the latest games
To really see what these smartphones have to offer, you need to test them with games that are on the cutting edge. Want to battle it out with friends and family in a bright, funky and fast paced environment? Then Fortnite: Battle Royale is the game for you. Enjoy unleashing your creativity through the art of building? Minecraft is a great game to let your imagination run wild. If you aren't sure what to play and want to make sure it is suitable for the whole family, just check out the guidance on Internet Matters.