Developing a photography style
Photographer Jake Millers talks to us about his upbringing and how he's developed his style over time.
Read more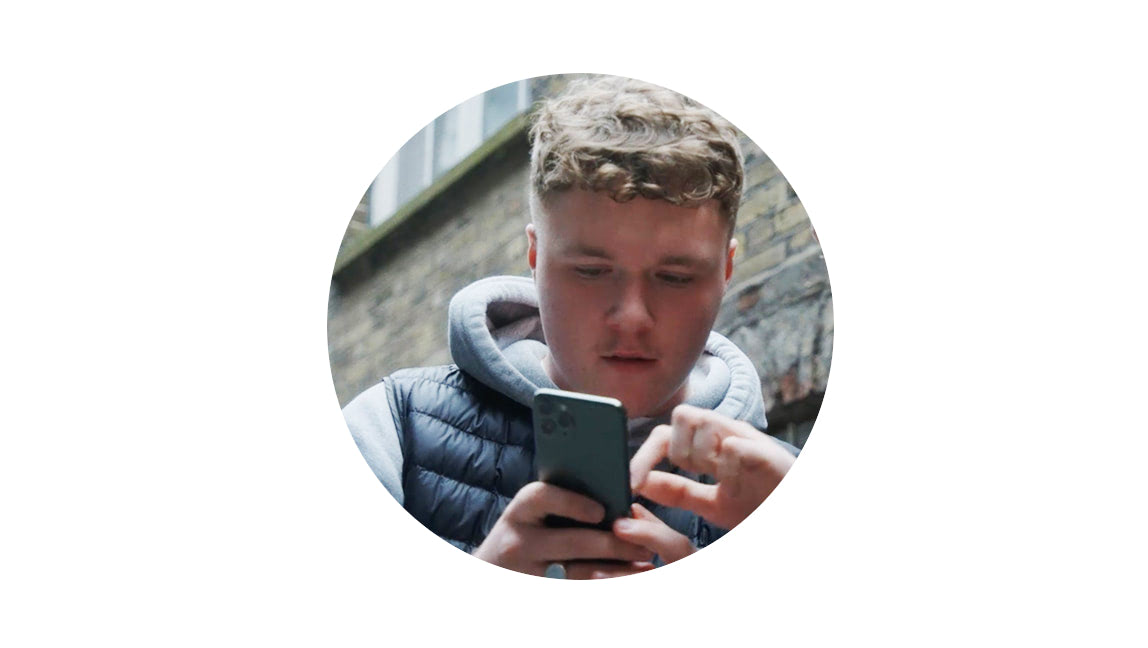 Manchester is in Jake's blood
"My family lived on an estate in Miles Platting. Summers were the best. Me and my mates would have a kickabout, and there would always be music blasting through a rubbish little portable speaker.
"I got a camera for my 13th birthday and started taking photos of everything. A group of people I knew were really into streetwear and they asked me to start taking shots of them for their Tumblr. Somehow these photos gained traction and I got a big following on there.
"Without the internet, I'm not sure I would have ever gotten the opportunities I did. It's even more important now than it was back then."
A city through the viewfinder
Jake keeps close ties to his local community and takes every opportunity to shoot his city. He particularly likes the look of concrete up close. "I appreciate the simple lines, textures and aggressive blocks.
"People think [Manchester] is grey and isolating. But I've always appreciated things that other people sometimes think are ugly."
Through repetition, he's developed a style that's raw and rough and never overly polished. He uses natural light whenever possible and tries to keep post-production gimmickry to a minimum.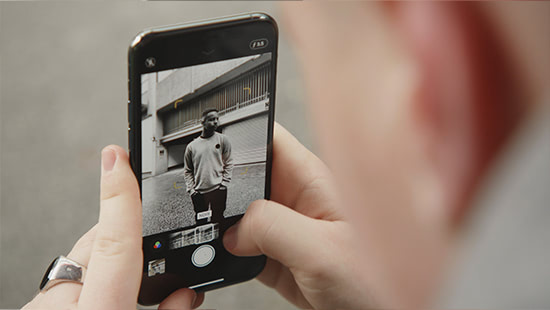 Developing a signature
Signature flourishes take time and Jake's work has evolved over the years. "If I was to look back on some edits/scans from a few years ago I'd be embarrassed."
But progression is key and working on your style is important, whether it be the way you edit, the colours you employ in your image, the focal length you choose, or even the way you frame a portrait. For Jake, simplicity is the ultimate sophistication.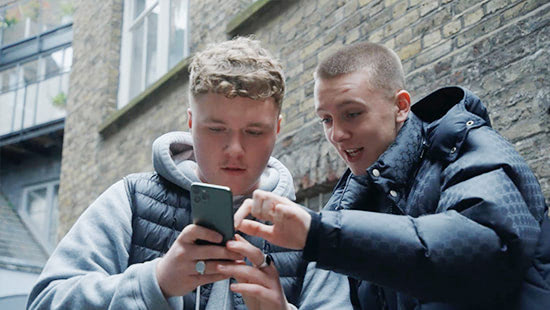 Portraits in focus
During the day, Jake's on the streets of Manchester shooting Aitch, one of his favourite rappers. It's all about getting the subject's personality in these moments and keeping it as natural as possible. "Some people freeze up as soon as they're put in front of a camera." But Aitch is a born performer and his cheeky side shines through.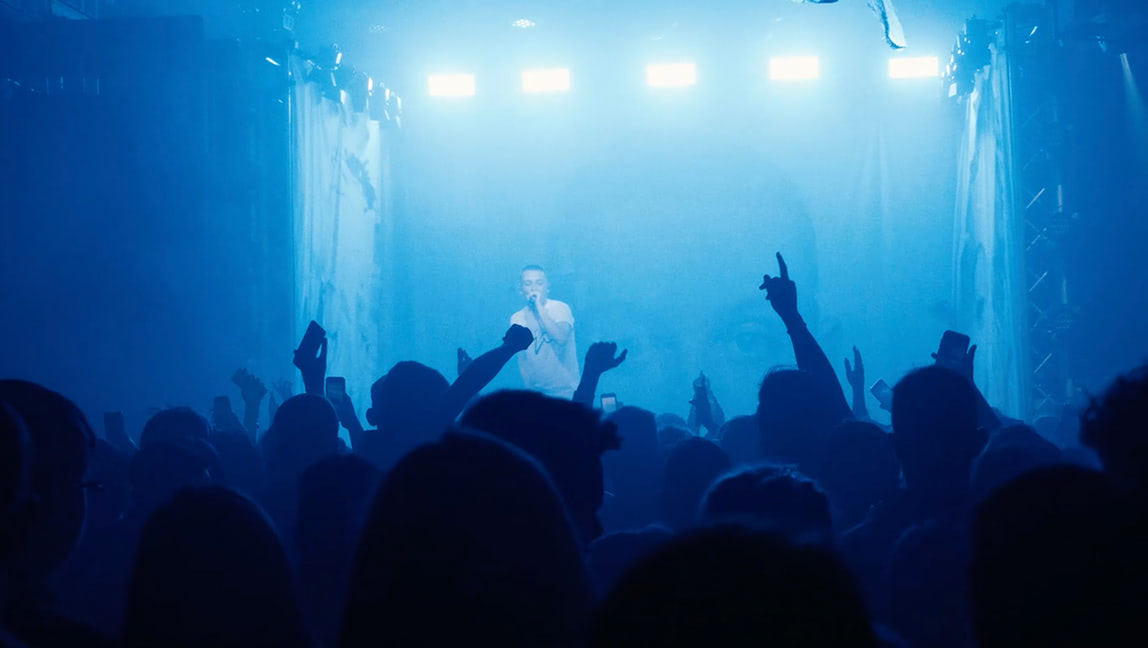 Timeless music moments
Hours later, strobe lights revolve as the crowd goes wild. We're with Jake capturing Aitch in action on stage. The lighting needs to be right or it can make the scene "nasty." But when the shot is timed to perfection you've captured a moment in time that's like nothing else.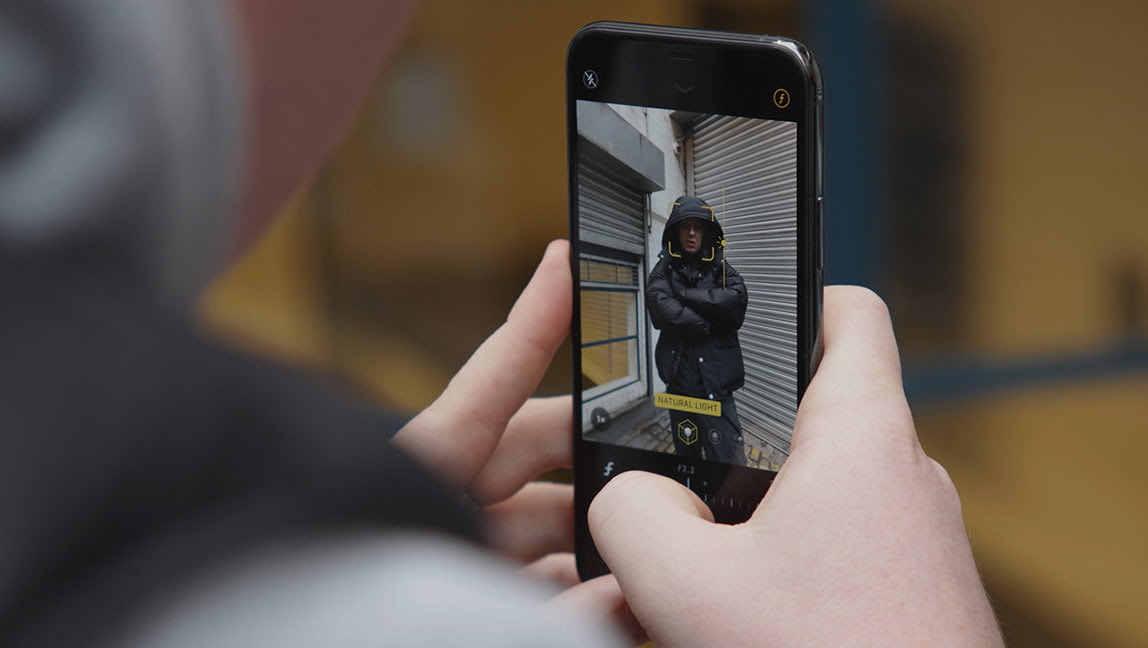 Exploring your potential
Phones like the iPhone 11 Pro mean that photography is open to anyone. Jake's advice? Get out there and use what's at your disposal. "Don't worry about buying the best camera equipment. As long as you have the format or tool to capture a moment, you're fine."
Jake's photos are honest. There's natural light and no Photoshop trickery in play. It's taken time to develop this naturalistic style, but the hard work has paid off. Looking to follow in his footsteps? It's simple. Discover what works, what you like, and what keeps you invested.
Discover more great content in our Freestyle series below