Get up to 6 months of an Amazon service, on us
With our latest plans. Add either Amazon Prime Video, Amazon Music Unlimited or Audible to your new plan.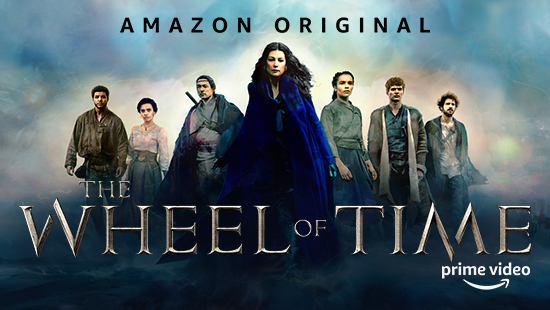 Amazon Prime Video
Stream thousands of popular movies and TV shows anywhere, anytime, and on multiple devices including your phone, tablet, smart TVs, and more.

Watch award-winning Amazon Originals you can't find anywhere else. And, catch exclusive Premiere League games and all the tennis action from major tournaments, live or on demand.

There's guaranteed to be something for everyone in the family.

Get up to 6 months of Amazon Prime on us, then £5.99 a month. You can cancel at anytime in My O2.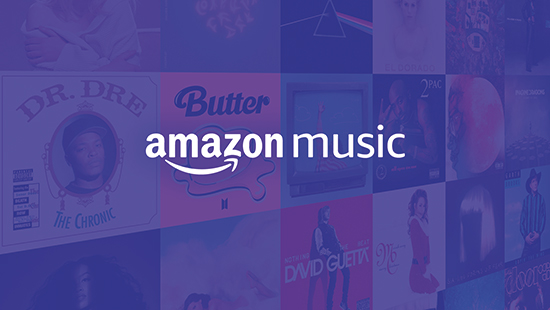 Amazon Music Unlimited
Amazon Music reimagines music listening by unlocking 90 million songs and thousands of curated playlists and stations. Plus, the latest music, podcasts, live streaming, and music videos.

Download songs to listen offline on all your favourite devices like your phone, or in your car. And, you can import your own playlists from other music streaming services to Amazon Music.

Get up to 6 months of Amazon Music Unlimited on us, then £9.99 a month. You can cancel at any time in My O2.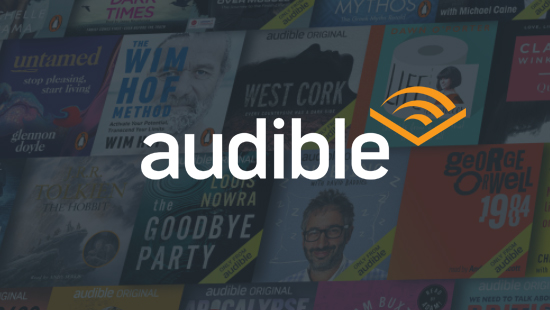 Audible
Audible is the home of unmissable Audible Originals, best-selling audiobooks and the UK's favourite podcasts.

Heighten everyday moments like commuting or just chilling at home – and discover new stories along the way, or rediscover some old favourites, with unlimited listening and exclusive access. Plus, you'll get one audiobook each month to own forever, even if you cancel.

Get up to 6 months of Audible on us, then £7.99 a month. You can cancel at any time in My O2.
Latest from Amazon Prime Video
Hotel Transylvania: Transformania
Drac and the Pack are back, like you've never seen them before in Hotel Transylvania: Transformania. Reunite with your favourite monsters for an all-new adventure that presents Drac (Brian Hull) with his most terrifying task yet.

When Van Helsing's (Jim Gaffigan) mysterious invention, the 'Monsterification Ray,' goes haywire, Drac and his monster pals are all transformed into humans, and Johnny (Andy Samberg) becomes a monster! In their new mismatched bodies, Drac, stripped of his powers, and Johnny, loving life as a monster, must team up and race across the globe to find a cure before it's too late, and before they drive each other crazy. With help from Mavis (Selena Gomez) and the Drac Pack, the heat is on to find a way to switch themselves back before their transformations become permanent.
Terms and conditions

Take a look at the full offer terms and conditions.

Amazon Prime Video
Offer subject to change. Cancel anytime via My O2. Amazon.com, Inc. and its affiliates are not sponsors of this promotion. Amazon Prime Video is £5.99 /month after the promotional period. Amazon, Amazon Prime Video and all related logos are trademarks of Amazon.com, Inc. or its affiliates.

Amazon Music Unlimited
Offer subject to change. Cancel anytime. Cancel anytime via My O2. Amazon.com, Inc. and its affiliates are not sponsors of this promotion. Amazon Music Unlimited is £9.99 /month after the promotional period. Amazon, Amazon Music Unlimited and all related logos are trademarks of Amazon.com, Inc. or its affiliates.

Audible
Offer subject to change. Cancel anytime. Cancel anytime via My O2. Amazon.com, Inc. and its affiliates are not sponsors of this promotion. Audible is £7.99 /month after the promotional period. Amazon, Audible and all related logos are trademarks of Amazon.com, Inc. or its affiliates.

---

How do I get an Amazon service?

If you're joining O2 or upgrading, you can choose an Amazon service when completing your order online, in store or over the phone. Your Extra will last for three, six or twelve months, depending on the tariff you've chosen. Take a look at the tables to learn more.

Want more information about our Plus Plans? Find out more or browse our shop to choose your Plus Plan tariff. If you're unsure which tariff you're currently on, you can check by logging in to My O2.


For Amazon Prime Video. Amazon Music Unlimited and Audible:

| | Three month Extra, on us | Six month Extra, on us |
| --- | --- | --- |
| Pay Monthly phone | 5GB - 29GB tariff | 30GB and above tariffs and on selected 10GB Plus Plans |
| 12 month Pay Monthly sim | 12GB - 49GB tariffs | 50GB and above tariffs and on selected 30GB Plus Plans |
| 24 month Pay Monthly sim | 12GB - 29GB tariffs | 30GB and above tariffs and on selected 30GB Plus Plans |
| Pay Monthly tablet | N/A | 2GB and above Plus Plan tariffs |

---

How do I cancel my Amazon service?

You can cancel your Extra at any point in My O2. Follow these steps:

Log in to My O2 and go to your 'Account summary'
Press the '+' under the 'Your Extras' section
Select 'Manage this Extra' on the Extra you're looking to change
Press the 'Turn auto-renewal off' button to cancel your Extra

You can also cancel your free Extra within the My O2 app. Go to 'Account Summary' – 'Manage your account' – 'Your Extras' and follow the same steps outlined above.

You can also contact us and we'll help you cancel your Extra.

---

Can I have more than one Amazon service?

You'll only be able to choose one Amazon service on selected tariffs.

---

I already pay for one of these subscriptions. Can I still choose this extra?

You can only choose to include Amazon service if you don't already have an existing subscription.

---

Amazon service FAQs

Looking for more information about an Amazon service? Find answers to your questions below.

Amazon Prime Video

Amazon Music Unlimited

Audible

---