Ready for something new?
Check your upgrade options and get exclusive discounts on the latest devices.
Manage your account
Check your data or bill, change tariff and more. See your Pay As You Go credit and top up.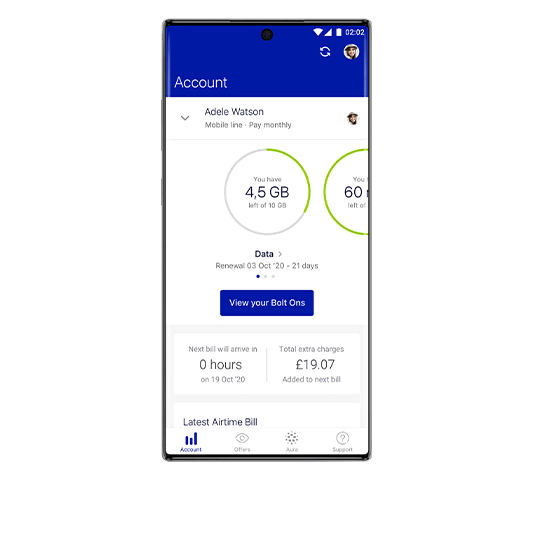 Get exclusive discounts
Save on accessories, phones and tablets with discounts only available in the My O2 app.