Get Apple Watch with O2
See our Apple Watch range, from the latest Apple Watch Series 9 or Ultra 2, to Apple Watch SE 2nd generation, for a lot less than you expected.
Choose your Apple Watch
Made for movement.
Want a brand new Apple Watch Series 9? Get it on O2. Apple Watch is available to O2 Pay Monthly customers with an iPhone 6s or newer. Don't worry if you're new to O2 or don't currently have a compatible iPhone – buy a new iPhone with us, then simply add your Apple Watch to your plan.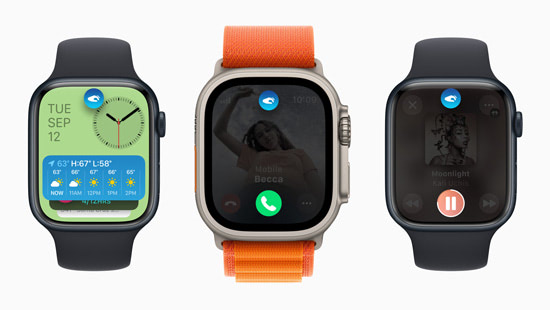 Convenience at your fingertips. Introducing Double Tap.
Simple gestures make Apple Watch easier to use than ever. With double tap, tap together your index finger and thumb twice to effortlessly answer a call, end the call, control the primary button (scroll crown), and more. You can even launch the smart stack or scroll through widgets.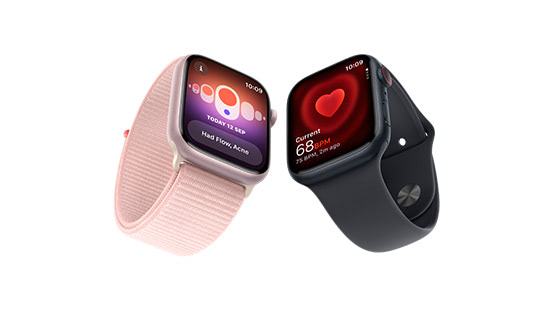 Even smarter and brighter than before.
Discover twice the brilliance of the Series 8 with the all-new Apple Watch Series 9. Boasting 2000 nits of brightness, effortlessly monitor your health metrics even under intense sunlight. And when you find yourself in dimly lit environments, like a movie theatre, the Watch 9 can dim down to a mere 1 nit for an optimal viewing experience.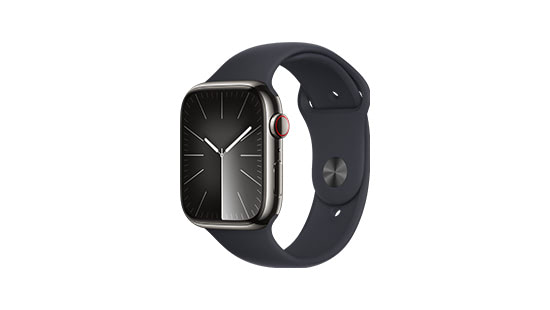 A powerful health companion.
Custom Apple silicon takes the Apple Watch Series 9 to new heights. It enhances its capabilities, intuitiveness, and speed like never before. The powerful engine in Watch Series 9 detects unique signatures in tiny movements and blood flow. Experience a faster, easier, and more convenient Apple Watch experience.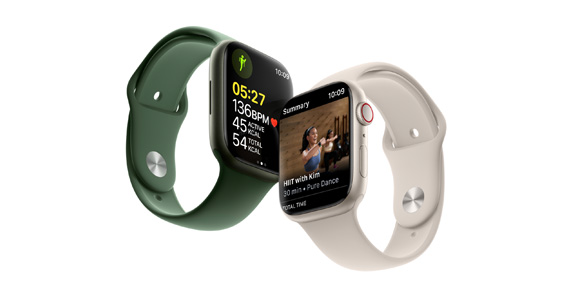 Apple Fitness+
Join the world's most inclusive fitness service and access thousands of 5 to 45 minutes workouts and meditations. Explore new workout types every week, from HIIT to Yoga – for all levels. You can find it in the fitness app on your iPhone.
Why get Apple Watch with O2?
FAQs
Which iPhones can I use with Apple Watch?

Apple Watch SE, Apple Watch Series 9 and Apple Watch Ultra 2 are compatible with these iPhone models, running iOS 17 or later:

iPhone Xs and iPhone Xs Max
iPhone 11, iPhone 11 Pro and iPhone 11 Pro Max
iPhone SE 2020
iPhone 12, iPhone 12 Pro, iPhone 12 Pro Max and iPhone 12 mini
iPhone 13, iPhone 13 Pro, iPhone 13 Pro Max and iPhone 13 mini
iPhone 14, iPhone 14 Plus, iPhone 14 Pro and iPhone 14 Pro Max
iPhone 15, iPhone 15 Plus, iPhone 15 Pro and iPhone 15 Pro Max

Apple Watch Series 8 and Apple Watch Ultra are compatible with all the above models plus iPhone 8, iPhone 8 Plus, iPhone X and iPhone Xr, running iOS 16 or later.

If you've got an older Apple Watch than the ones above, it'll work with iPhone 6s or newer, running the latest available version of iOS.

---

Can I make calls and texts with Apple Watch?

Yes, you can. All Apple Watch devices have the ability to make and receive calls and texts once connected to an iPhone. And, with GPS Cellular versions of Apple Watch mean you can still make and receive calls if you're away from your phone.

---

How do I charge my Apple Watch?

Plug the Apple Magnetic Charging Cable into the USB power adapter, and plug the adapter into a power outlet. Then place the charger on the back of your Apple Watch. The magnets will connect and it'll start charging.

---

I already have an Apple Watch – how do I get an O2 Airtime Plan?

If you already have an O2 Pay Monthly contract, and you already own an Apple Watch, you can set up mobile data via the Apple Watch app on your iPhone.

---

What features are available on Apple Watch?

Monitor your heart rate, calories and distance all from your wrist on the Apple Watch. Track individual workouts, from yoga to rowing, to get a personalised workout summary. Access Apple Fitness on the Fitness+ tab on your Watch and the Fitness app on your iPhone.

On the latest Series 9, enjoy AI-driven health insights providing personalized recommendations and actionable tips. Cutting-edge health tracking features, including enhanced sleep monitoring, stress level tracking, and advanced metrics to help you better understand your body.


Safety features include Fall Detection, Emergency SOS, and Crash Detection which detects the unique features of a crash while providing your location and notifying emergency services and contacts. Apple Watch watches over you.

---

Is the Apple Watch water resistant?

The Apple Watch Series 2, 3, 4, 5, 6, 7, 8, 9, Apple Watch SE, Watch SE 3rd Generation are water resistant up to 50m. Apple Watch Ultra and Watch Ultra 2nd Generation have a water resistance rating of 100 meters. However, they are not waterproof.

---

What is the latest Apple Watch?

The latest Watch models in the new Watch Series are Apple Watch Series 9, and Apple Watch Ultra 2nd Generation.

---

How long does Apple Watch's battery last?

The latest Apple Watch Series 9 and Apple Watch Ultra 2 have an all-day battery life, so you can stay on the go for longer.

---

Can I sleep with my Apple Watch?

Yes, you can; Apple Watch has the ability to track your sleep. Sleep stages tracking lets you see how much time you spend in REM, core, and deep sleep.

---

What are the different Apple Watch sizes?

Watch Series 3 comes in two different sizes: 38mm and 42mm. Apple Watch Series 4, 5, 6, SE and SE 2nd generation come in 40mm and 44mm. Apple Watch Series 7 and 8 come in 41mm and 44mm. Apple Watch Ultra and Ultra 2nd Generation is the biggest yet, at 49mm. The latest Apple Watch Series 9 is available in either 40mm and 44mm.

---