Enterprise Nation
Supporting small businesses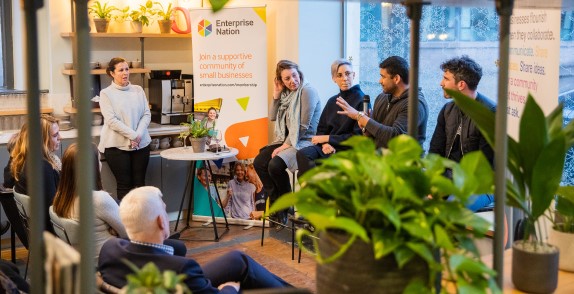 Working out how to start and grow a business can be tough at times.That's where Enterprise Nation come in. Enterprise Nation is a vibrant community of small businesses and business advisers that exist to shortcut your route to trusted business support.
Whether you're starting or growing a business, we have the resources, expertise, and connections to help you get it right. Access inspiration and support at a selection of events held online and offline, or via a dynamic platform that gets you answers and connected to advisers fast.
We understand the importance of providing an environment where your people can get on with their work and not worry about how or when they're connected.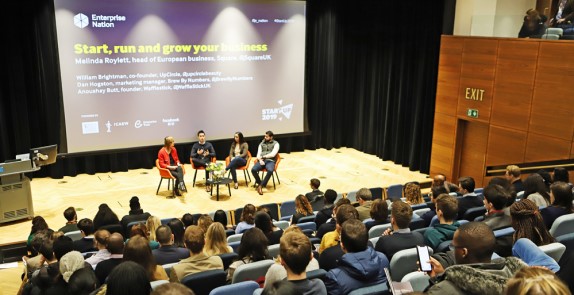 Since 2005, Enterprise Nation has been the trusted source of support for the thousands of people across the UK starting, running and growing a business.
With exclusive access to local and national experts, events, and more, it could be just the boost your business needs to take it to the next level. And with O2 Business, you get the first year free, saving £99.
Why have we partnered with Enterprise Nation?
Showcase your business
This is your shop window to tell everyone about you and your business. Search for other members in your local area or by industry type.
Connect with other members
Join the conversation by connecting with the community. Get advice and guidance where you need it by tapping into the array of expertise on offer.
Learn from a library of business resources
Whether you need a template for a marketing plan, or want to watch a master class on Facebook advertising, we have the eBooks, videos and guides to help you take your business to the next level.
Access money saving tools
You'll also get limited access to our handpicked partner offers - on everything from accounting tools to stationery and tech.
Read how Enterprise Nation has helped our small business customers

Read more about how we are supporting businesses during COVID

Read more about how to stay connected and boost employee morale during COVID

Read more about how we are supporting women in business