Helping you grow your business
Achieve your goals with tech for smarter ways of working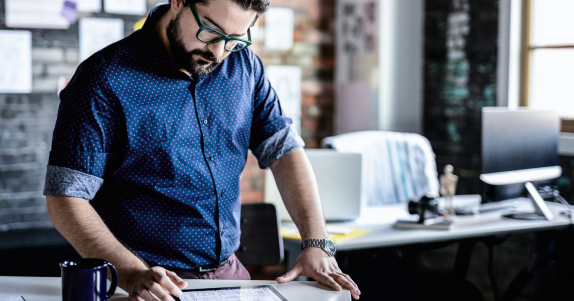 Setting you up for success
We can help your business tackle some of the common business challenges. Like finding smarter ways to work together. Staying secure and compliant. Boosting productivity across your business. And doing the things that delight your customers.
See how our business products and solutions will help you achieve these important business outcomes quickly and cost-effectively. And why we pride ourselves with developing a partnership that will help you solve your challenges, together.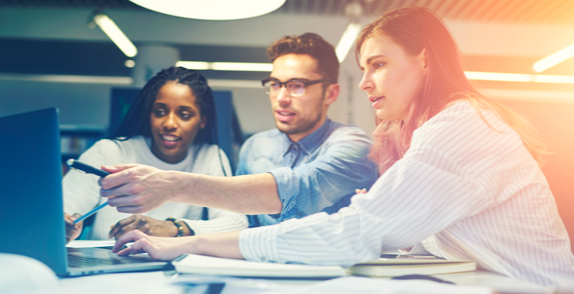 A Digital Advisor by your side
As your business expands, our Digital Advisors can help your team, and your tech, keep up.
We'll work with you to understand how, where and when you want your team to work. And we'll be with you every step of the way, to make sure things are done quickly, and right.
Need flexible technology for your growing business? Looking for smarter ways to deliver your services and give you an edge over competitors? Or striving to become a more digital operation? We'll support you at every step.
Boost your business with Enterprise Nation
Since 2005, Enterprise Nation has been the trusted source of support for the thousands of people across the UK starting, running and growing a business.
With exclusive access to local and national experts, events and more, it could be just the boost your business needs to get to the next level.
Meet our Digital Advisors
The best things about working with us
When you join O2, you're never alone. If your business has over 20 connections, you'll get your own Digital Advisor1 - an expert in finding the right tech to boost your growth.
When it comes to business, we're not all talk. Choose the latest apps to help your business grow. From working anywhere, to cybercrime protection and increasing productivity, we'll support you.
Get real flexibility. When things change, so can your plan – every month if you want. Add users to your plan, buy and remove Bolt Ons, share data, or add cloud-based apps on a per user basis.
Make sure your team can work securely when they're out and about. And stay in control, with our award-winning Mobile Device Management service. Everything you need for total peace of mind.
Get UK to EU minutes and texts included2 in your tariff. Stay in control of costs when you're calling abroad or travelling for work.
Forget conference calling headaches as we've created Just Call Me - the pain-free, pin-free app. Quick, simple and effortless conference calling for just £5 per person, per month.
We get people make work happen
For all the buzz about tech innovation, it's still people that drive your success.
At O2, we work with you and your people to understand what you want, and what makes you tick. Only then do we advise on the right solutions – going beyond mobile to open up new possibilities.
Whether you're in the office, travelling to a meeting or working at home, we help you keep going with productivity tools like Microsoft Office 365 and Box plus access to 16,000 wifi hotspots across the UK. And you can do it all safely thanks to our end-to-end security solutions.
We help you achieve, collaborate and innovate with effortless connectivity, using solutions built for the always-on, mobile world.
Get in touch
We're here to help your business.
O2 Business blog
Want business advice and tips on going for business growth? Or the lowdown on how to start your business? Read our business blog for the latest news and views.
1We assign a personal Digital Advisor to business customers that have 20 or more connections and up to 500 employees.
2UK to EU minutes and texts included on selected tariffs only.