LTE-M
Low-power, wide-area network for IoT devices
IoT to transform businesses
The rollout of LTE-M will transform IoT for businesses.
This low-power IoT technology will help enable business applications like asset tracking, utilities monitoring, connected traffic lights, parking sensors, assisted living and a whole host of other business solutions.
Talk to us now to find how you can benefit.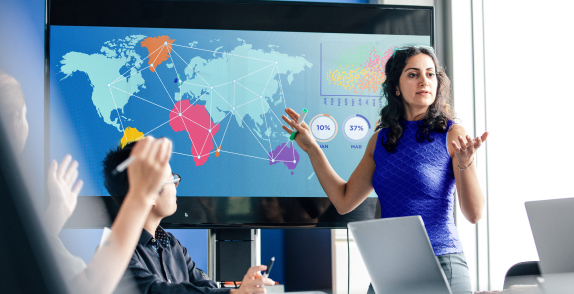 Unlocking the potential of IoT
We're the first in the UK to announce the introduction of LTE-M, helping to unlock the widespread uptake of long-life IoT battery devices out in the field.
We've already got half of the UK covered, with the rest of the national rollout planned to complete in 2021.
LTE-M opens up a host of new IoT use cases. You'll be able to capture new sources of data that improve decision making, enhance safety, and help businesses perform more efficiently.
Millions of connected devices
The new LTE-M network will encourage massive scale for future IoT deployment in the UK. Enabling businesses to support millions of connected devices. Devices that can share small amounts of data between assets at a low power consumption, saving battery life (with devices running for 10 years plus with no need to charge).
The technology enables higher throughput, low latency and wide coverage for urban and rural areas. All these benefits will bring down IoT device and maintenance costs for business customers connecting to the network.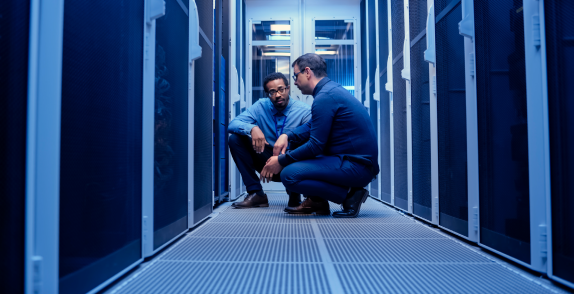 High speed, low latency and secure
NB-IoT and LTE-M are the two leading LPWA technologies. NB-IoT is focused on very low data rates, ideal for simple static sensor application. LTE-M has the highest bandwidth and lowest latency of any LPWA technology, making it ideal for static and mobile applications.
LTE-M operates in a licensed spectrum and provides assured quality of service with minimal risk of interference. It's also secure,offering sim-based security features requiring device authentication to connect to the network and meeting the same global security standards as LTE.
Develop new innovative IoT solutions
With the introduction of LTE-M, we can help you take even more innovative and profitable IoT solutions to market, driving increased operational efficiencies and insights.
Better coverage
LTE-M offers deeper and wider coverage in demanding environments, connecting IoT devices that were previously unreachable.
Longer battery life
With battery life of 10+ years, LTE-M reduces maintenance costs due to low power requirements, meaning less site visits and extended device battery life.
Natural evolution to 2G/3G and reduced costs
LTE-M is the natural evolution path for 2G/3G devices. In the near future, we'll also introduce voice services like VoLTE. Simplified tech will reduce the manufacturing costs of connectivity hardware.
Hassle-free managed connectivity
Rely on our trusted IoT managed service and expert capabilities to tailor the ideal LTE-M service. Stay in control of your IoT solutions with integration using O2's Smart Connect management platforms.
Fast deployment and secure
We're the first network to launch LTE-M. We'll make sure your new connectivity is easy to deploy – and delivers a robust, secure and reliable service that you can depend on.
How LTE-M could help businesses
Asset Tracking

Gas and Water Metering

Smart Grid

Microgeneration
Solar, Wind, Thermal.

Safety Monitoring
Waste, Storage, Petrochemical

Industrial machinery control
Equipment status

Smart Cities
Vending machines, Parking sensors, Smart lighting, Waste management, Road traffic.

Environmental Monitoring
Pollution, noise, rain, manhole cover status, River flow speed.

Smart buildings
Smoke detectors, Home automation, Alarm systems, actuators.

Consumer & Medical
Wearables, VIP/Pet tracking, White goods, Smart Bicycles, Assisted living.

Agricultural
Livestock tracking, Monitoring of soil, temperature, weather conditions.

Smart Retail
Connected cabinets, Connected shelves, Connected stores.
NB-IoT verses LTE-M
How both technologies can support your requirements.
HIGH <<<
LATENCY
>>> LOW
NB-IoT
LTE-M

Focused on low data rates
Higher latency- suited to batch communication
Ideal for simpler static sensor applications

Highest throughput speed and highest bandwidth of any LPWA technology
Lowest latency of any LPWA technology - suited to real time communication
Ideal for fixed and mobility applications

LOW <<<
SPEED
>>> HIGH
| Applications | NB-IoT | LTE-M |
| --- | --- | --- |
| Smart Metering | ✔ | ✔ |
| Waste Management | ✔ | ✔ |
| Smart Building | ✔ | ✔ |
| Agriculture | ✔ | ✔ |
| Smart City | ✔ | ✔ |
| Intelligent Street Furniture | ✔ | ✔ |
| Asset Tracking & Monitoring | ✔ | ✔ |
| Smart Grid | x | ✔ |
| Transport & Logistics | x | ✔ |
| Home Security | x | ✔ |
| Assisted Living | x | ✔ |
| Industrial IoT | ✔ | ✔ |
| Retail | x | ✔ |
| Consumer Devices & Wearables | x | ✔ |
LTE-M Coverage
O2 IoT network coverage in your area
This map will show you an expectation of network coverage, including call and mobile internet reception.
Having LTE-M network problems? Use our live network status checker to find out about any faults or maintenance in your area

Read more about LTE-M in our latest whitepaper

LTE-M Product Sheet
Get in touch
We're here to help your business.