Everyday heroes 2021 crowns joint winners
We've joint national winners of this year's O2 Everyday Heroes awards. Emma Rigby from Love Your Doorstep, who set up a delivery service to help members of the community to continue to have access to food and medication, and Yasin El Ashrafi from HQ CAN, who has been supporting young musicians and creatives in the Midlands over the past year
Alongside a public vote, internationally renowned interior designer and entrepreneur Kelly Hoppen CBE and a panel of experts chose Emma and Yasin as this year's joint national winners.
The winners, who each receive £5,000 cash, came out on top after a panel of judges and the public read about their tenacity and the wonderful work they have done to help support their local areas.
The initiative, which sought to help businesses during this difficult time, saw hundreds of members of the public nominate deserving small businesses and enterprises who'd gone the extra mile by flexing and adapting their businesses to support communities.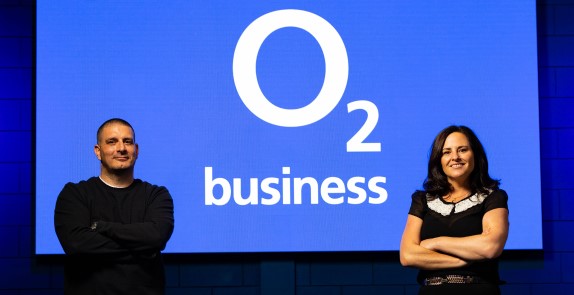 This year's O2 Everyday Heroes national winners. Emma Rigby from Love Your Doorstep and Yasin El Ashrafi from HQ CAN.
Find out more about our national winners
Emma Rigby
Love Your Doorstep, Enfield, London
Emma Rigby used her community platform Love Your Doorstep to organise and manage an immense operation in the Enfield borough of London.
The operation saw the recruitment of over 600 volunteers to help deliver over 60,000 meals, transport medication and ensure everyone had access to the support they needed.
Yasin El Ashrafi
HQ CAN CIC, Leicester
Yasin, a record studio boss at HQ CAN CIC, has shown his commitment to supporting young musicians and creatives in the Midlands over the past year.
He's provided internships for 14 people who lost their jobs due to the COVID-19 pandemic, and has extended mentoring services to help build a real network and community of creatives in the region.

Hannah Joe
Jackalope Joe Coffee Company, Spalding, Lincolnshire
Hannah Joe at Jackalope Joe Coffee Company became a staple friendly face in the rural Spalding community.
Known for championing the community as well as quality coffee and sustainable packaging, Hannah and her team have brought joy and support to all their customers in the region.
Calypso Rose
Deal Delivers, Kent

Calypso Rose created an original online marketplace to showcase Deal businesses offering door-to-door delivery during the various UK lockdowns.
The service has been a lifeline for small businesses who otherwise may not have been able to reach customers during lockdowns, and is now a community of over 700 small businesses across five towns.
Becci Martin
Boo Coaching and Consulting, Bolton

Becci Martin has spent the last year working closely with local healthcare trusts via her company Boo Coaching and Consulting, which provides healthcare professionals with dedicated wellbeing support.
They've created a dedicated booking system for one-on-one appointments, and have produced a dedicated set of wellbeing resources that are appreciated by thousands of healthcare workers across the uk.