Security assessment & training
Strengthen your defences against cyber threats
Plug any gaps in your cyber defences
A secure infrastructure will keep your enterprise, and its data, safe.
We'll evaluate your current security status to highlight any vulnerabilities. With this knowledge, we'll aim to cut risk, strengthen your overall defences, and arm your people against cyber attacks so they can be your first line of defence.
Why security assessment and training?
Uncover your biggest risk areas
With our customised workshop, our cyber security experts can help assess your security status and identify any cyber risks. And we'll offer advice on how to deal with them.
Focusing on the six key areas
We'll help assess your defences and form a cyber security strategy covering security management, network security, endpoint security, data security and breach assessment.
Evaluate the right security technologies
Our Security Technology Assessment identifies cyber gaps and gives you Proof of Value for new security technologies that may be required and why.
Training to get you better prepared
Our customisable Security Awareness Training provides interactive education and simulated attacks for higher employee engagement – covering risks from phishing to insider threats. And it's available in 35+ languages.
Expert support
We'll help you combine your own in-house resources with our expertise and build up the right security portfolio to protect your organisation, your employees and your brand.
End-to-end security
As a tier one network provider, we know what it takes to securely manage a global network and digital presence – giving you protection that runs from device to network and on to the cloud.
Security assessment and training options
Cyber Security Assessment
• Offers a customised workshop with O2 cyber security experts to assess your security status and identify any cyber risks
• Covers six key areas: security management, network security, endpoint security, data security, breach assessment and forming your cyber security strategy
• Leaves you with a personalised report that details all findings and any recommended improvements in managing people, processes and technology.
Security Technology Assessment
• Identifies threats within your networks relating to specific technologies or sets of technologies
• Provides a 'Proof of Value' (PoV) to support and evaluate a range of security technologies, such as how you deliver data
• Gives you a full technical report or executive summaries to support any specific business need, for additional cyber security technology
Security Awareness Training
• Offers a growing library of interactive cyber security training modules, with actionable messaging suitable for all audiences
• Gives you customisable security education content covering risks from phishing to insider threats, available in 35+ languages
• Provides access to our Attack Spotlight series of concise, timely content that teaches your employees how to quickly spot a threat and defend the organisation
The need for a proactive approach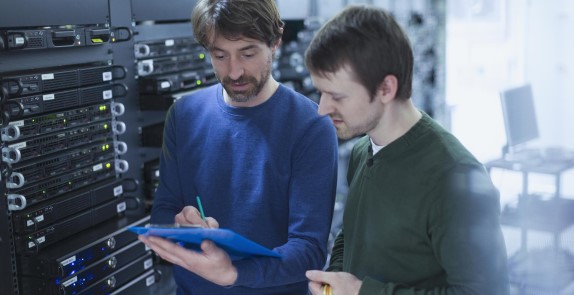 Businesses have focused on perimeter defences and guarding known devices, but the traditional approach to cyber security isn't enough to defend against today's cyber threats.
In our cloud-enabled mobile economy, there's no longer a perimeter to defend. Work takes place in environments that organisations don't control, on devices they don't support, and on infrastructures they don't manage. And as business have shifted more to the cloud, so have cyber attackers.
Find out about O2 cyber security solutions
Read our Security assessment and Training overview

Get a snapshot of all our cyber security solutions

Cyber security chat mat overview
Get in touch
We're here to help your business.