Battle of the headphones
Wireless vs wired
With so many different headphones to choose from, it's hard to know where to start. Read on for our tips on choosing the right ones for you.
Read more
So what is there to think about?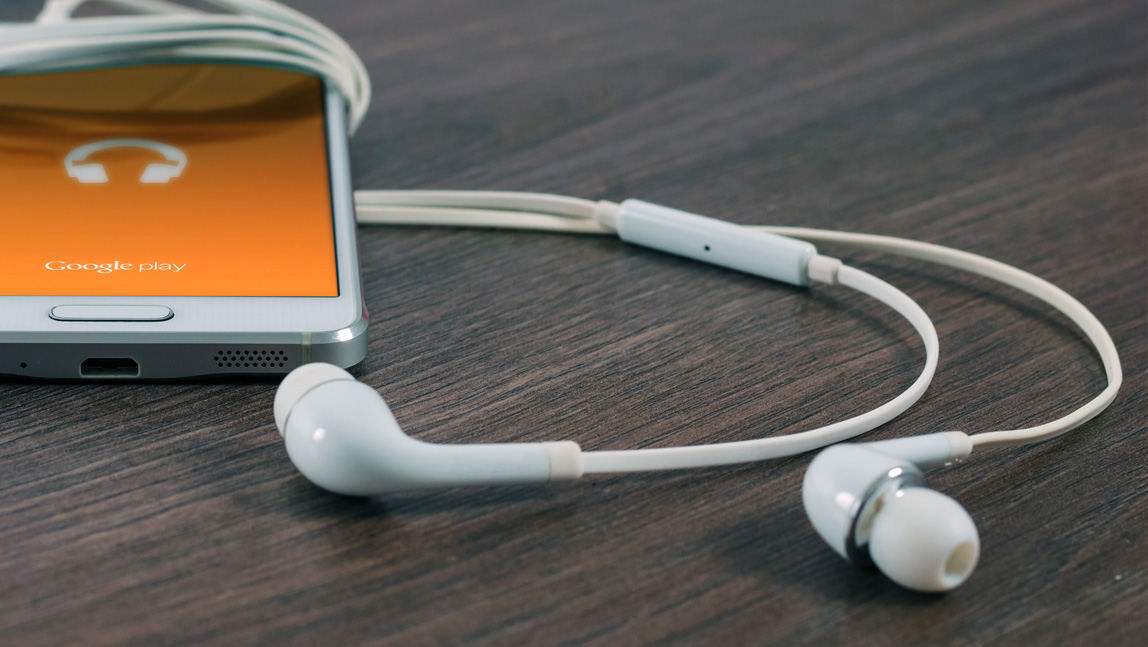 Get the headphones that fit your life
Working out which headphones are right for you comes down to what you want to use them for – and how long you need them to play for. Most headphones will let you take calls and control your music without touching your phone. But some wireless headphones will help you do a whole lot more. If you're active, choose wireless headphones designed specifically for sports. If music's your thing, go for a set that put a focus on sound quality. And if you're always busy and juggling tasks, why not get headphones that let you talk to your personal assistant without even lifting a finger?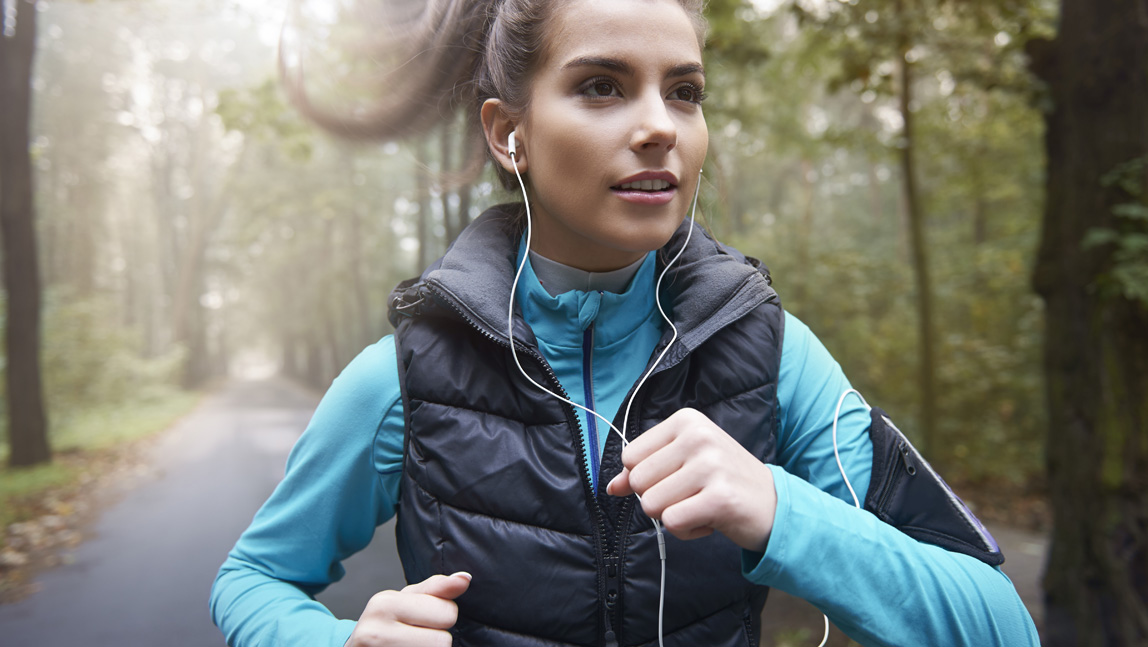 Get a move on
Take an important call when you're out running. Switch your soundtrack when you're pumping iron. Turn down the volume to really focus on your Downward Dog. If you want to use your phone while working out, wireless headphones will help you up the intensity. You can to do things like take calls and control your music without touching your phone. And most importantly, there are no distracting wires. JBL Endurance Jump headphones are resistant to sweat and water, so they're ideal for your toughest workouts. They have ear hooks to keep them in place, so you don't need to worry about them falling out. And they let you control the volume, so you can turn up the music without disrupting your run.
Take a load off
If you just want to kick back and relax with your phone or tablet, wired headphones could work as well as wireless. Watch a film on a plane without disturbing other passengers. Binge on box sets in the comfort of your own sofa. Take calls hands free if you're sitting at your desk. And you don't need to worry about battery – your wired headphones will keep going just as long as your device will. If you decide to go wired, the JBL T290 headphones have a flat cable so you don't have to deal with tangling. And you can also take calls and control your music without touching your phone. So you can drift out of your morning commute and into the recording studio, with powerful JBL PureBass sound.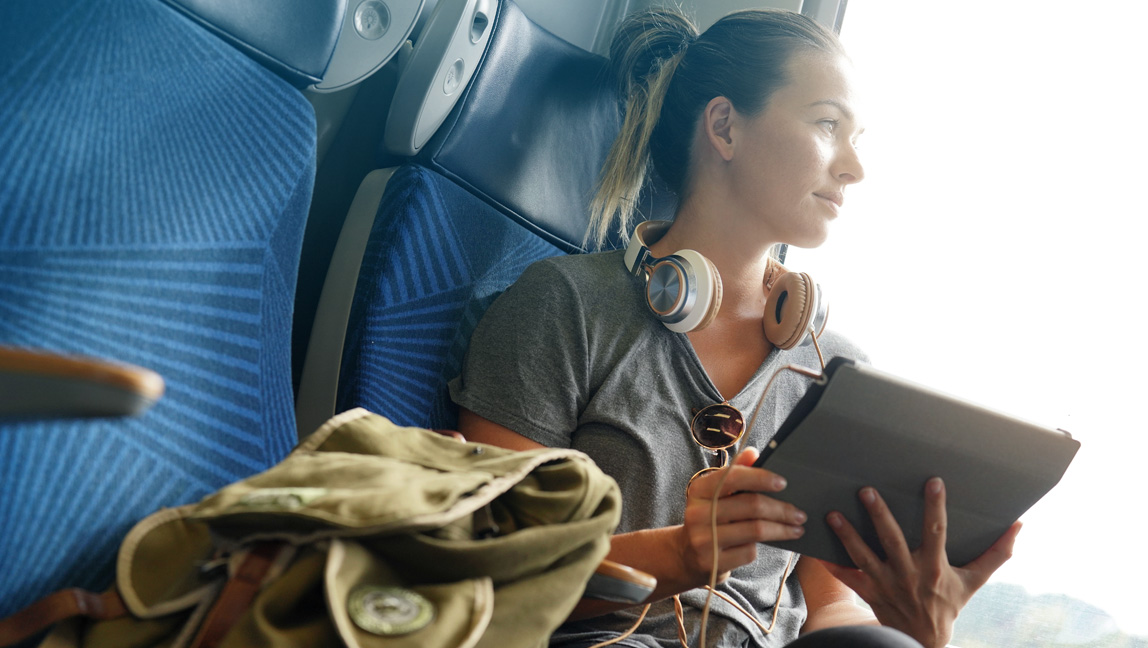 Get the power you need
When it comes to battery life, all wireless headphones are not created equal. So it's worth thinking about how long you need yours to last for. Want to turn an epic train journey from wasted hours to time well spent? Choose Samsung Galaxy Buds for up to six hours of music and movies – and you'll get an extra seven hours when you power them up through the charging case. Or try Apple AirPods. You can ask Siri questions or make calls – the microphone even filters out background noise. Play or pause your music by popping them in or out of your ears. And the portable case holds 24 hours' charge, so you won't get caught out.
Read our other articles
Enter another dimension with Virtual Reality

Learn about how virtual reality headsets like the Samsung Gear VR are changing the way we play games and watch movies.

Get fit for good

Read about the fitness trackers and smartwatches that can help you get in shape.

Day with a smartwatch

Find out what your day could look like with a smartwatch to help you out.

Keep your kids safe online

See our tips to make sure your little ones are staying safe while they're making the most of the internet.

Create your own company

Learn about creating your own company.

Know your child's net

Find out what kids use the internet for and how to keep them safe.
Products featured in this article
JBL Endurance Jump headphones

Comfortable, sweat resistant and perfect for working out. Find out more about JBL Endurance Jump headphones.

JBL T290 Headphones

Choose wired headphones with a flat cable, for no tangling. Find out more about the JBL T290 Headphones.

Samsung Galaxy Buds

Get crisp, clear sound by AKG. And power up on the go, with the charging case. Find out more about Samsung Galaxy Buds.

Apple AirPods

Make calls, listen to music and talk to Siri. Find out more about Apple AirPods.