Six ways tech can make your flight better
Prepare for take-off
Find out how using tech can turn an Economy flight into Business Class.
Read more
Time flies when you're having fun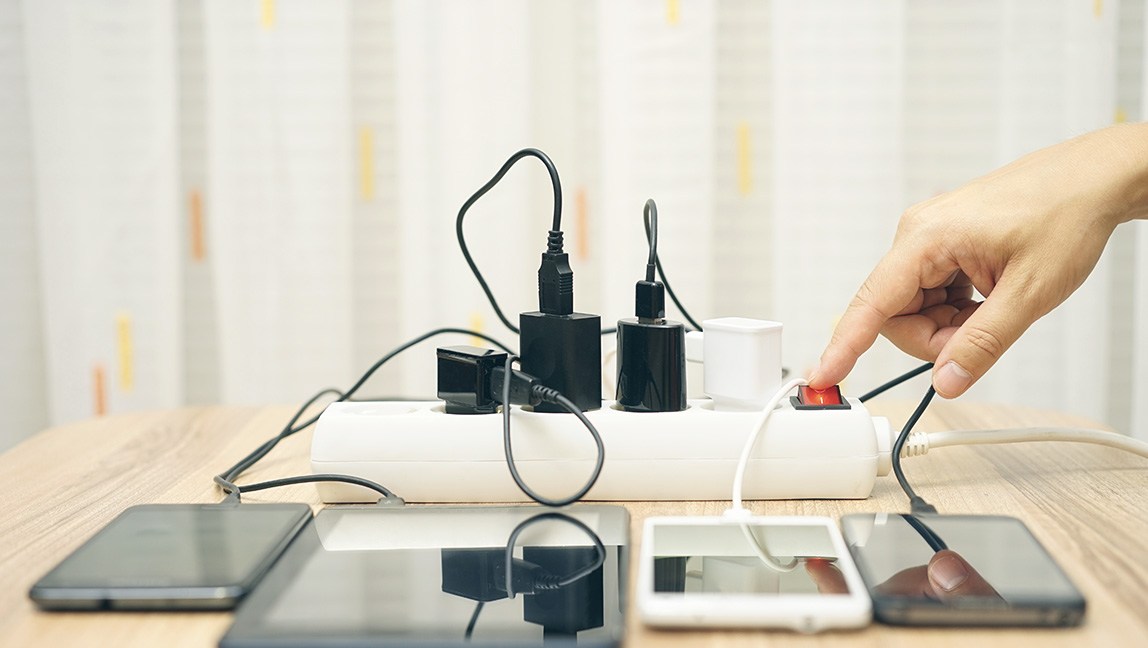 Power up
There's a few things you'll need to do before you get to the departure lounge. A pretty obvious one – make sure your phone (or tablet) is fully charged. You don't want it to crash mid-flight. If you're lucky enough to own a Huawei P20 Pro, you'll have enough charge to watch videos non-stop from Gatwick to Beijing – pretty impressive. If your battery life doesn't last quite that long, don't worry. You can always take a power bank with you to give it a little boost. Why not try the Belkin Pocket Power 10K Power Bank? You could charge your phone up to three times in a row, and can even charge two devices at once.
Test your brain
Puzzles definitely aren't just for kids. There are tonnes of apps you can download if you feel like working your brain. Into numbers? Sudoku is available on iOS and Android. It features four difficulty levels and lets you make tiny notes. If you prefer playing with words, try Word Cookies. The aim is to see how many words you can make with a set amount of letters – think Countdown, but less intense. It's available to download on iOS and Android.
Get into the groove
There's always the option of listening to music – and it never seems to fail. If you've got Spotify Premium, you can download music to your phone and listen offline. Just pick out your playlist before the flight, then you can sit back, press shuffle, and let your phone do all the work. If you're someone who finds your wires getting tangled round the lap tray, then try going wireless. Apple AirPods hold up to 24 hours worth of charge in the charging case, plus five hours' in the AirPods themselves. Just pop them in your ears and you're good to go.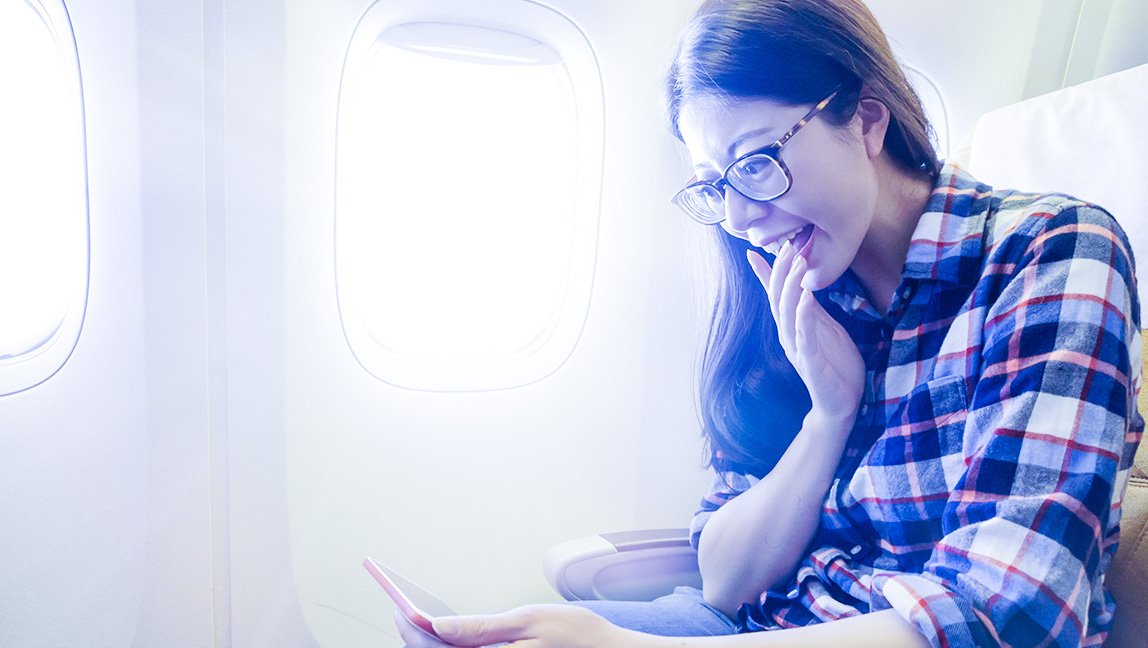 Binge watch
Did you know you can download some shows on Netflix, so you can watch them without wifi? Just make sure you get a few good films or series downloaded before you go, and you can binge to your heart's content. If you're feeling fancy, you could even treat yourself to some in-flight snacks that'll have you feeling like you're at the cinema.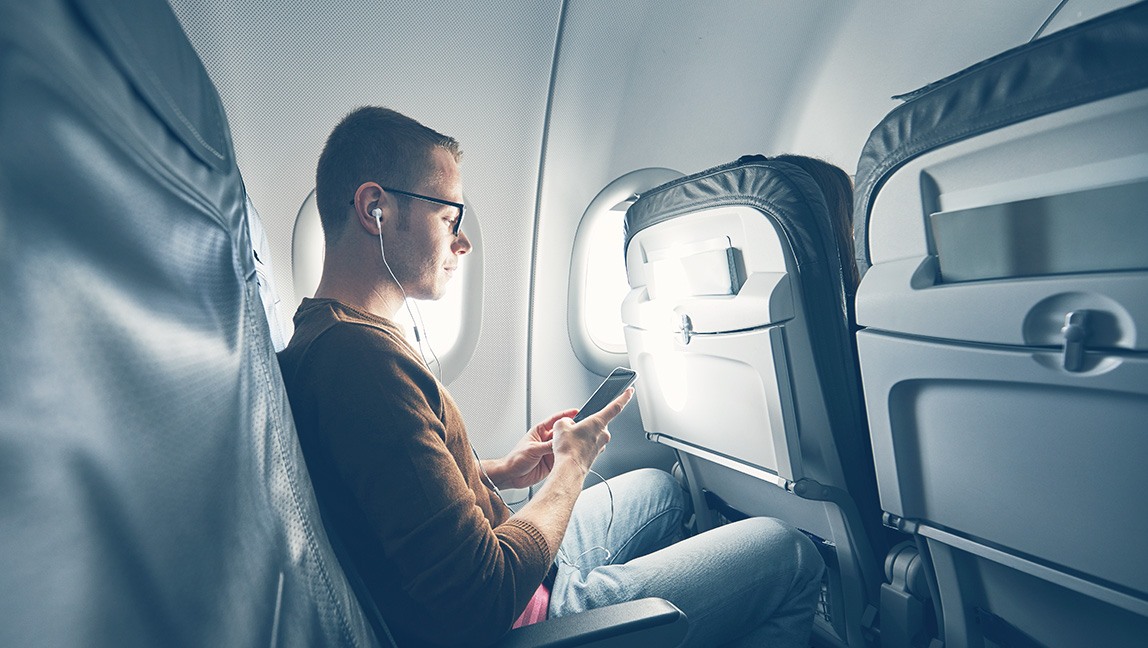 Escape to another world
You can download all kinds of books onto your phone or tablet. WattPad has a variety of books to choose from – some a little more unheard of. It allows anyone to write their own books, and they can even release them chapter by chapter. So whether you'd rather read or write, WattPad lets you to do both. Or you could download an audiobook instead. Audible has a huge range of books to choose from, so you can sit back, close your eyes and just listen to a good story. There's also a range of children's books, for when you need to keep the little ones occupied.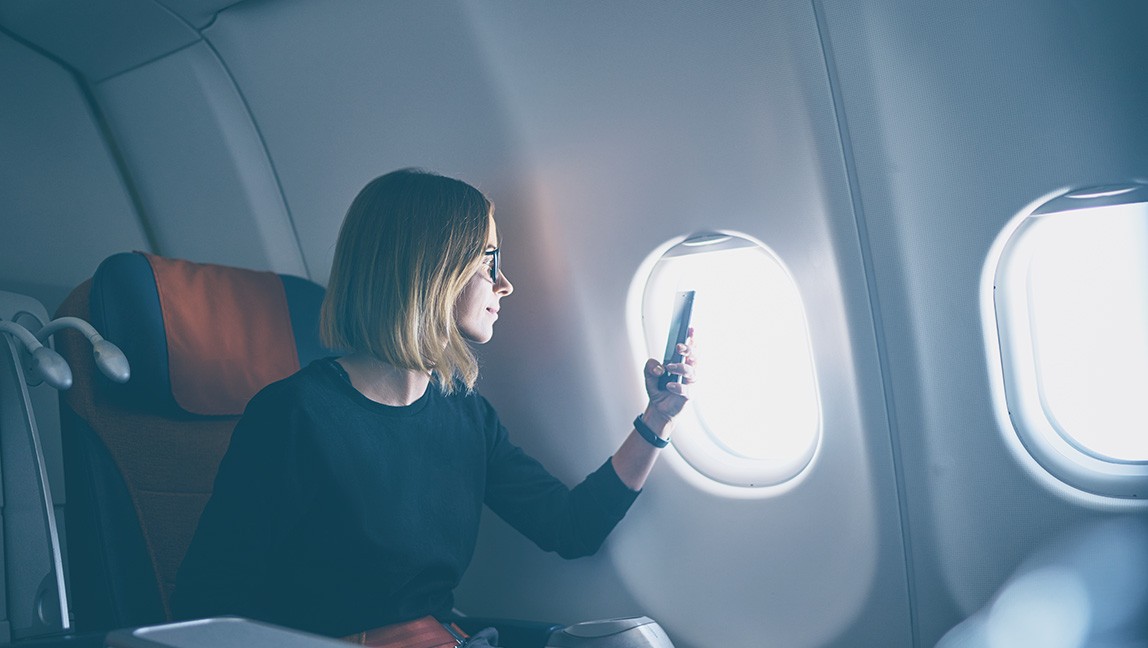 Get snap happy
Did you even go on holiday if you didn't post an incredible photo from a plane window on Insta? Grab your phone and take some jaw-dropping snaps from 35,000 feet. Bonus points if you catch the Northern Lights. Even if you don't snap something as cool as that, you can always edit your photo with apps such as PicsArt to make it look like it was taken by a pro.
Related articles
Five uses for a Pay As You Go phone

From cutting down the direct debits to keeping a handy spare in your glove box. Read the article.

Six easy steps to being more organised

Sort out your tasks, budget and inbox, with these six apps. Read the article.

Apps for a bargain break

Find out which apps could save you money on your flights, accommodation and more. Read the article.

What to do if disaster strikes

Find out what you need to do if you lose or break your phone. Read the article.

Know your T&C's

Take a look at our parent's guide for dealing with tricky T&C's. Read the article.

Ace your exams with your smartphone

Find out how to aim for those top grades with your phone or tablet. Read the article.