5G and business
Our 5G network is now live
5G is here
5G offers the potential to transform businesses and sectors. It's more than just pure connectivity. It has the potential to unlock new experiences and increase productivity around all the things that matter most, so you can transform your business and live life without wasting a moment.
Get in touch
Under 10 employees
Call us at
0800 028 0202
10+ employees, Enterprise and Public Sector
Call us at
0800 955 5590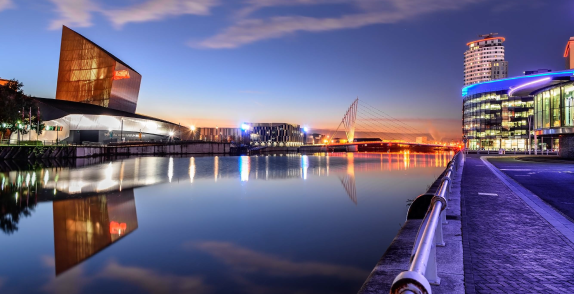 Discover more about 5G and business
With ultra-low latency, faster speeds and new capabilities, 5G will be completely different to anything we've seen before.
Find out how it could transform the way your business operates, the way you engage and empower your people, and the way you serve your customers.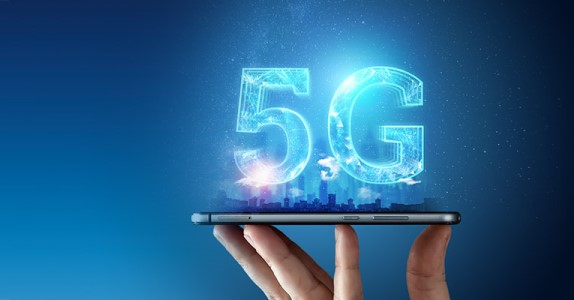 Explore our 5G use cases
5G will have a huge impact on every sector it touches. It has a vast amount of potential to change the way digital infrastructure works in the UK. It'll create new market opportunities for businesses to thrive.
Our online tool will help you find ways 5G could help your sector or your business needs.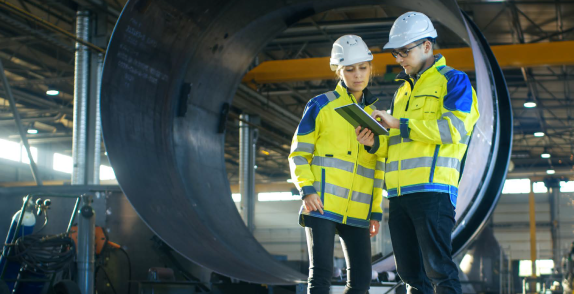 Create your own 5G private network
The game-changing capabilities of 5G make digital transformation possible for industrial sites where it had been unfeasible before.
From immersive training and remote monitoring, to automation and collaborative robotics, we explore what a 5G private network could do for your business.
Learn more about private networks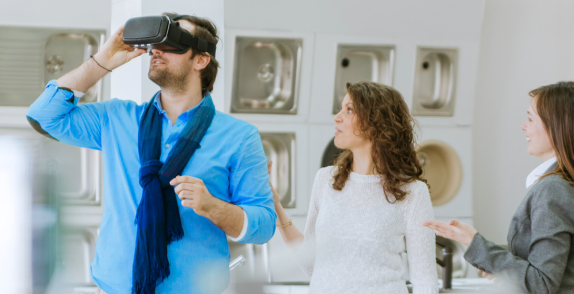 5G explained
In technical terms, 5G represents a significant step forward from 4G, on which it will initially build.
As it evolves, 5G will bring major new technological capabilities that will support entirely new business models, sectors, and more efficient ways of working.
We explain the key technological capabilities of 5G and how your business can be better prepared for the future.
Some ways it'll change what we do
Predictive maintenance
5G will enable sensors in equipment and infrastructure to communicate their status in real-time, so any problems can be fixed fast, saving time and costs.
Monitoring and asset tracking
5G delivers real time tracking and traceability of a product within a supply chain. IoT sensors attached to products (either inside or outside packaging) can provide more than just location data.
Automation and collaborative robotics
As 5G enables greater use of edge computing, businesses will be able to control robots and automated systems remotely from a central interface.
Immersive AR and VR
Augmented Reality (AR) and Virtual Reality experiences with 5G will transform the way we train people (onsite and remotely), share and resolve complex tasks, and activities like shopping and travel.
Better passenger experience
With low-power sensor networks, travellers will be able to get fast and secure connectivity even in the busiest areas, such as train stations and airports.
Health tracking and monitoring
From video consultations to real-time health monitoring, 5G will advance the concept of e-health, and potentially cut hospital re- admissions by 30% due the ease of access to services.
5G coverage checker
We now have 5G in parts of most major UK towns and cities, as well as lots of smaller towns and villages. Take a look at our coverage checker to see where O2 5G is currently live.
O2 Business Blog - How digital technology is driving telecoms transformation

Ant Morse, Head of Digital Solutions at O2 spoke with Mobile World Magazine's Matt High to discuss digital transformation in telecoms, and the exciting possibilities of using 5G by businesses and customers.
Where is 5G available?

We now have 5G in parts of most major UK towns and cities, as well as lots of smaller towns and villages. To see whether 5G has arrived in your area visit our coverage checker.

How do I get 5G?

You'll need a 5G phone, a 5G sim and be in a 5G coverage area – you'll soon be able to use our coverage checker to see when you'll get 5G in your area.

Take a look at our 5G setup page for information on how to get 5G

What devices is 5G available on?

We have a range of 5G phones available. Take a look at our business shop to see the range.

What is the difference between 4G and 5G?

5G is the next generation of mobile networks, providing faster download speeds and coverage when lots of people are using the network at the same time. 5G will improve the service you get with 4G, making it easier for you to stay connected when it matters most.

5G and my health?

We're excited about the benefits that our 5G network will bring for customer and business, but we understand there are some questions being asked about the impact on our health.

The WHO and the International Telecommunication Union (ITU) recommend that governments adopt the radio-frequency exposure limits developed by the International Commission on Non-Ionizing Radiation Protection (ICNIRP).

In the UK, the Government has adopted these exposure limits developed by ICNIRP and mobile network operators are required to operate within these guidelines.

If you want to know more you can visit the World Health Organisation or Mobile UK.